Regular blood tests are critical for many reasons. They can analyze your biochemical and physiological well-being. They can figure out if you have certain medical ailments. They can assess the state of your internal organs as well. If you are searching for excellent blood test lab work and analysis in Northwestern Florida, no healthcare provider can assist you quite like ProHealth. We provide our patients with access to fast and efficient blood work lab results.
Our blood test laboratory work is budget-friendly. If you want to reduce fees by anywhere between 50% and 75%, you can turn to us. You do not even have to schedule an appointment to receive our in-depth blood tests. Doctor's orders are not required at all, either, adding to your convenience.
Contact us today to take control of your health.
Understanding Blood Test Labs
Blood test lab work, in a nutshell, is blood screenings that can help people understand their specific health needs. They evaluate many body systems in great detail including: 
Potential Cardiovascular Risk
Kidney Functioning
Liver Functioning
Blood Sugar Levels
Hormone Balance
Condition of the Immune System
If you get blood test lab work done, the results can often help you take control of your health and well-being. Results can help you determine if you are indeed susceptible to ailments including stroke, heart disease, diabetes, anemia and kidney disease. They can, because of that, also help you minimize your risk to a considerable degree. Routine blood work lab testing can also be beneficial for the treatment of various health concerns. It can even be beneficial for prevention purposes. If you have any worries that involve bone loss, mood swings, excessive weight gain or exhaustion, blood test laboratory work may be able to offer you invaluable insight that can get you on the track to stronger health.
The Blood Test Lab Work Procedure
If you visit ProHealth for blood test lab work, you can enjoy a smooth and efficient experience. A skilled technician will employ a needle to retrieve a blood sample from you. After he or she successfully retrieves the sample, we will then send it straight to the laboratory for assessment purposes. Your work is done. Blood test laboratory processing times always vary. We sometimes receive results in merely one day. It can sometimes take several days, too. ProHealth is a medical care provider that always gives patients access to fast, reliable and trustworthy blood work results. We never keep our patients waiting here.
Kinds of Available Blood Tests
There are many kinds of blood tests available to patients these days. Examples of these are blood tests that can assess for cardiovascular disease susceptibility, blood enzyme tests, blood chemistry tests and, last but not least, complete blood counts. Complete blood counts are frequently referred to simply as "CBCs," too. Our blood tests offer our physicians invaluable details that pertain to your blood. They can often be extremely helpful to doctors who are looking to make diagnoses as well.
The Advantages of Our Blood Lab Work and Analysis
ProHealth is a distinguished healthcare provider that's known by many for superior blood laboratory work. We are also known for our exceptionally low blood test lab prices. If you need high-quality blood lab work but want to avoid paying a substantial sum of money, you can lean on us. Our blood test rates have no competition in the area. Our blood tests can make inexpensive options for those who are currently without health insurance. We provide our patients with access to affordable blood tests that can oversee the functioning of the organs.


These blood tests can help diagnose many kinds of health ailments. They can even verify whether or not a specific medicine is doing its job correctly. If you are looking for a comprehensive blood test that can evaluate your blood clotting efficiency, ProHealth can accommodate your wishes. You may not have to do anything at all to get ready for your upcoming blood tests here at ProHealth. Your physician may request that you abstain from eating for anywhere between eight and 12 hours prior to your blood work, however. If you need to fast, you do not have to worry. Your physician will inform you of that fact.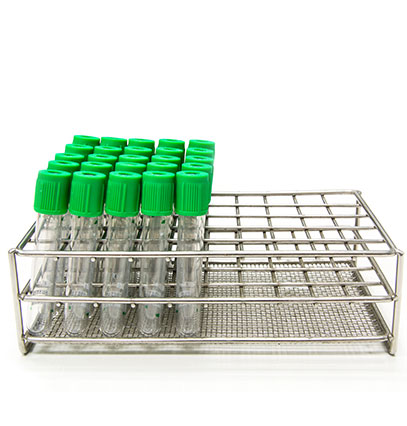 Call ProHealth Today to Learn About Our Top-Quality Blood Tests
If you need blood work in Northwestern Florida, ProHealth is on hand to cater to you. We are an esteemed healthcare clinic that's known for experienced and capable physicians and staff members, low prices and caring and sensitive medical care in general. Our blood tests can help you get your health moving in the right direction. They can be a great help during the diagnostic process, too. Call us as ProHealth without a second of delay to learn more about our blood work. Remember, you never have to schedule an appointment for our services. Find a location near you today!