NOW OFFERING TELEMEDICINE!
We are offering Telemedicine, a service where you can consult with a licensed healthcare provider from the comfort of your own home. This service will be available during our regular office hours at a discounted rate.
Call 850-549-3379 to schedule a phone appointment today!
ProHealth has seven locations in Florida to serve you, including two walk-in clinics in Pensacola and Gulf Breeze (scroll down for their contact info), and five lab locations in Pensacola, Crestview, Milton, Fort Walton Beach, and Santa Rosa Beach.
Blood Work and Lab Testing Locations
If you need blood work in Northwestern Florida, visit one of our five blood lab work and testing locations in Pensacola, Crestview, Milton, Santa Rosa Beach, and Fort Walton Beach. We are an esteemed healthcare clinic that's known for experienced and capable physicians and staff members, low prices and caring and sensitive medical care in general. Our blood tests can help you get your health moving in the right direction. They can be a great help during the diagnostic process, too. Call us as ProHealth without a second of delay to learn more about our blood work. Remember, you never have to schedule an appointment for our services
Walk-in Clinic Locations
Our walk-in clinics specialize in minor medical emergencies such as abrasions, cuts, sprains, and strains. If you fell hard on your knee and need prompt medical attention, we can provide it for you. We specialize in medical matters that are non-emergencies. If you have a sore throat, flu or cold, we can help you take care of the issue. Our clinics, last but not least, also specialize both in lifestyle and disease management. Patients who have any worries that involve medical conditions such as high cholesterol, high blood pressure, or diabetes can count on our expert care. We routinely work with patients who have chronic ailments in general.
Pensacola Walk-in Clinic
6506 N Davis Hwy (inside Everwell Pharmacy)
Pensacola, FL 32504
Phone: (850) 549-3379
M-F 8:00am – 4:30pm
Se habla Español
Kim Wells
Office Manager, Pensacola Clinic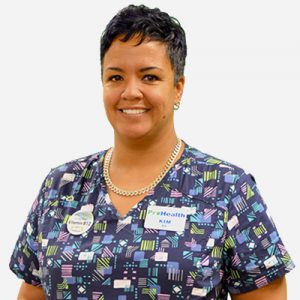 Kim was born and raised in Pensacola. Like many Pensacola families, she grew up with a dad in the Military. She went on to graduate from Capps Medical Institute in 2001 then started her career as a CNA in a nursing home. Kim has always aspired to be a caregiver and has worked in family practice for the past five years primarily focusing on Occupational Health. She is married with four grown children and four sweet grandkids.
Gulf Breeze Walk-in Clinic
1157 Gulf Breeze Pkwy
Gulf Breeze, FL 32561
Phone: (850) 677-0737
M,W,F 8:00am – 4:00pm
T, TH 8:00am – 2:00pm
Sat: CLOSED
Paulette Krumel
Office Manager, Gulf Breeze Clinic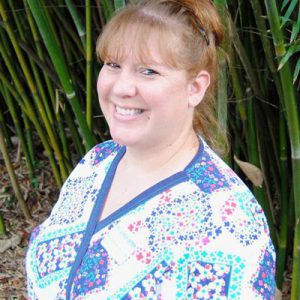 Paulette received her Practical Nursing degree at Virginia College with honors and a Business Administration degree from Bay Mills Community College with honors. She has experience working with Alzheimer's patients and their caregivers as well as in assisted living and hospice. She enjoys volunteering her time and talents to charitable events. Paulette also enjoys traveling and spending time with family.
Contact Us
All of our locations accept walk-ins, but if you have any questions or would like to make an appointment, please contact us!