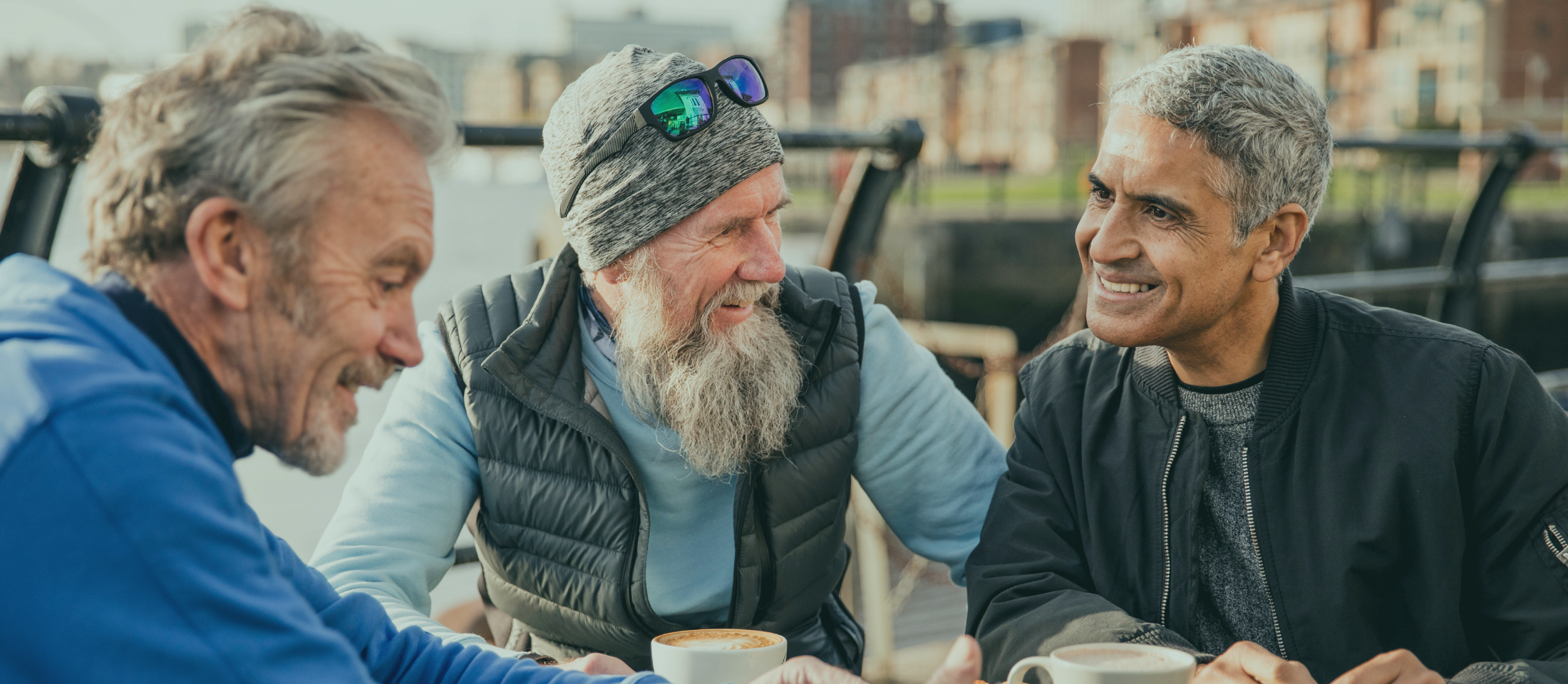 Heart disease is the leading cause of death in the U.S., and chances are we all know someone who has passed too soon due to a heart-related incident or illness. According to the CDC, one person dies every 36 seconds from heart disease, which makes up about one in every four American deaths. Heart disease leads to many other problems like heart attacks, arrhythmias, valve defects, and strokes. Keeping your heart in tip-top shape is vitally important in the fight against this statistic, and though it may seem overwhelming it's easier than you may think! With minor alterations to your daily routine, you can do your ticker a huge favor and increase your chances of living a long, healthy life. Keep reading to learn how to decrease your risk of heart disease and hopefully add years to your life!
Eat Healthy Foods to Decrease Your Risk of Heart Attack

The food you eat can decrease your risk of heart disease and stroke because your heart needs good fuel to keep pumping. Choose foods low in saturated fat, trans fat, and sodium.  As part of a healthy diet, eat plenty of fruits and vegetables, fiber-rich whole grains, fish (preferably oily fish-at least twice per week), nuts, legumes, and seeds, and try eating some meals without meat.  Select lower fat dairy products and poultry (skinless).  Limit sugar-sweetened beverages and red meat. If you choose to eat meat, select the leanest cuts available.

Simple changes that make a big difference to decrease your risk of heart disease range from replacing your breakfast bagel with a fruit smoothie, ditching your regular starchy sides for fresh veggies, or taking the time to talk to a specialist about a healthy eating plan. Per the Mayo Clinic, five servings of fruits and veggies per day will make a huge difference in your heart's overall health.

Move Daily to Decrease Your Risk of Heart Attack

Simple changes that make a big difference range from walking the dog a little further, doing squats while you vacuum, or even trying a new class or outdoor activity.

Ditch the Bad Habits to Decrease Your Risk of Heart Attack

Smoking and excessive alcohol consumption are heavily linked to heart disease, so do your heart and your loved ones a favor and ditch those vices. The FDA says smoking changes the chemistry of your blood and causes plaque buildup in arteries, which leads to clots, which can cause heart attacks and strokes. Drinking excessively affects the liver and causes high blood pressure, which also leads to heart failure and stroke. There are lots of resources out there for you to help you quit, such as Tobacco Free Florida and Florida Health. Reach out if you need to drop a bad habit; your heart (and wallet) will thank you for it!

Take Medications to Decrease Your Risk of Heart Attack

If you're on heart meds, take them! Always ask questions about your medicine when you have them. Answering these questions is your doctor/nurse/pharmacists' job, after all! Express your concerns and follow the directions carefully. Heart medications do a variety of things from helping lower blood pressure to breaking up a plaque to regulating the heart's rhythm, and all of them are important! Sometimes your heart needs an extra boost to keep you moving, and those medicines help them do that.

Get Good Sleep to Decrease Your Risk of Heart Attack

Did you know that quality sleep is vital for your heart to repair itself and prepare for the next day? High blood pressure is directly linked to lack of sleep, and that increases your risk of heart disease and stroke. One in three American adults has high blood pressure, which directly correlates with the one in three adults that are not getting enough sleep, according to the CDC. According to the professionals, we should get 7-8 hours of good, quality sleep each night. Your heart and your coffee shop bill will thank you for it!

Evaluate Your Blood Routinely to Decrease Your Risk of Heart Attack

Cholesterol is essential for your body to work, although too much 'bad cholesterol' (called low-density lipoprotein or LDL) can lead to fatty deposits building up in your arteries. These fatty deposits can increase your risk of developing conditions such as coronary heart disease, heart attack and stroke.

This is where blood work comes in. When you get a heart panel, you'll get information back about your cholesterol levels (total, LDL, and HDL), triglyceride levels, non-HDL cholesterol, CRP, Lipoproteins, plasma ceramides, natriuretic peptides, and troponin T. All of those together will give you and your medical provider a very well-rounded picture of your heart's health and serve as a springboard for settling on prevention methods or treatment if necessary.
ProHealth designed the Heart Health Blood Panel to save you money while providing accurate heart results that empower you to make specific and informed health decisions. With our panel, you get information about your risk of heart disease, stroke, and osteoporosis. From there, our Medical Providers can also help you address any issues and kick start some great preventative measures! Give us a call or come into any of our locations in Pensacola, Gulf Breeze, Fort Walton, Milton, Crestview, and Santa Rosa Beach to start your heart health journey this month!