Trusted walk-in clinic in pensacola
At ProHealth Medical Care, we're known for our range of care. This includes occupational health services, STD testing, urgent care, and primary care. But we've also created a reputation for ourselves as being a reliable walk-in clinic in Pensacola. We know that seeing a doctor isn't always something that fits into your plan for the day. Things come up unexpectedly. That sudden need to see a medical professional may not allow a great deal of time to schedule an appointment and who wants to wait days for an appointment? Medical needs sometimes have their own timeline, so we try our very best to accommodate the needs of our community members by offering them a walk-in clinic in Pensacola where they feel they can trust the expertise of the staff and know that they are receiving the best of care.
Our team of medical professionals have years of training and want nothing more than to help you get well and stay well. They'll work with you to find out what the issue is and what the cause might be. As with any medical facility, we can provide you with the prescriptions you need to get you back on track and back to a healthy life.
Kim Wells
Office Manager, Airport Blvd. Clinic in Pensacola
Kim was born and raised in Pensacola. Like many Pensacola families she grew up with a dad in the Military. She went on to graduate from Capps Medical Institute in 2001 then started her career as a CNA in a nursing home. Kim has always aspired to be a caregiver and has worked in family practice for the past five years primarily focusing on Occupational Health. She is married with four grown children and four sweet grandkids.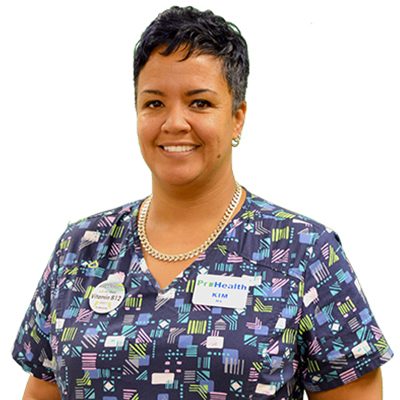 Contact us for quality care at an affordable price.
Walk-In Healthcare Made Affordable
Whether you need to see someone about a fever or want to walk in for one of the health screening services we offer, the walk-in clinic in Pensacola can meet your needs so that you can be proactive about your health without worrying about the convenience or the expense. We realize that the stress of medical expenses can often waylay someone from seeking the medical attention they need, so one of our greatest goals has always been to offer affordable care to our community. We believe that a healthy life should be within reach for everyone, so we strive to make that happen in the community we serve.
Please learn more about all of our walk-in clinics.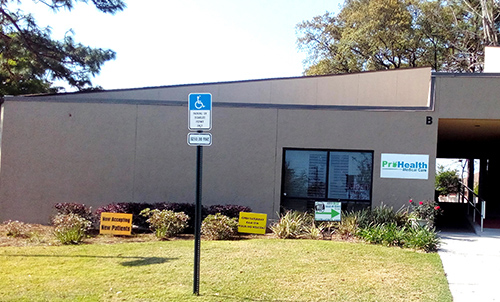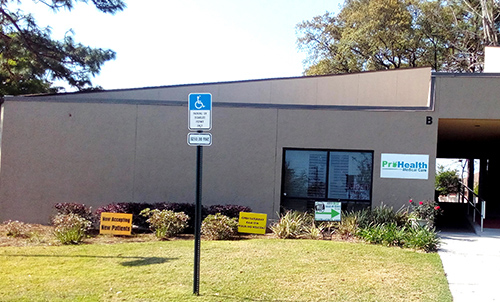 We are more than a walk-in clinic in pensacola
Routine blood work is essential to maintaining good health. Our Summit location is a blood work facility that is centrally located in Pensacola and available to anyone who needs blood testing. At ProHealth, we use blood testing to get a baseline for your biochemical and physiological well-being. We determine if you have any medical problems, and assess the condition of your organs. In fact, we have many locations near you if you are looking for quality and efficient lab testing.
When you do not have insurance or you have a high deductible, it is difficult to get the testing you need. ProHealth laboratories are budget-friendly and we offer discounted fees. To reduce your fees by 50% and 75%, give us a call. Feel free to walk-in for any level of blood testing.  We do not require doctor's orders either.
Contact the ProHealth walk-in clinic in Pensacola to learn more about how we can meet your healthcare needs today.
1100 Airport Blvd Suite B, Pensacola, FL 32504
Phone: (850) 434-6168  |  M-F 8:00am - 4:30pm | Sat 8:00am - 1:00pm
Our Services
Fully believing that walk-in care should never sacrifice the range of services we make available to our patients, ProHealth sees to the needs of individuals with a wide variety of health concerns and medical issues. We provide specialized care for minor medical emergencies including abrasions, cuts, sprains and strains in a prompt, efficient manner that's calm, caring and reassuring – and to patients who might otherwise feel uncomfortable seeking attention at a traditional medical facility, the friendly approach we take is something we know keeps them at ease.
Sore throats and patients with symptoms of the cold or flu are also among our regulars, and we offer the advantage of being a small facility with fewer other patients streaming into an overcrowded waiting room already filled with sick people. We also specialize in lifestyle and disease management, which greatly serves the needs of patients with medical conditions such as high cholesterol, high blood pressure and diabetes. We work on a routine basis with patients dealing with a range of chronic illnesses. Whatever the issue, we at ProHealth make it a priority to meet the needs of the patients who walk into our Pensacola clinic.
Our many various services and specialties include:
Vaccinations
Occupational testing
Paternity testing
DNA tests
Women's healthcare services
DOT and Non-DOT exams
Pre-employment examinations
School physicals
Blood testing
Laboratory blood testing
Pregnancy blood work tests
In order to meet the needs of patients struggling to meet the costs of healthcare, we also offer various medical membership packages for individuals, families and even businesses. Based on the packages purchased, medical expenses can greatly be minimized and far more manageable to those with high-deductible insurance as well as those with no other form of medical insurance. Above all, out greatest wish is to keep the members of our community healthy; and we know that our medical memberships are a great tool in making that goal a reality.