Trusted walk-in clinic in pensacola
At ProHealth Medical Care, we're known for our range of care. This includes occupational health services, STD testing, urgent care, and primary care. But we've also created a reputation for ourselves as being a reliable walk-in clinic in Pensacola. We know that seeing a doctor isn't always something that fits into your plan for the day. Things come up unexpectedly. That sudden need to see a medical professional may not allow a great deal of time to schedule an appointment and who wants to wait days for an appointment? Medical needs sometimes have their own timeline, so we try our very best to accommodate the needs of our community members by offering them a walk-in clinic in Pensacola where they feel they can trust the expertise of the staff and know that they are receiving the best of care.
Our team of medical professionals have years of training and want nothing more than to help you get well and stay well. They'll work with you to find out what the issue is and what the cause might be. As with any medical facility, we can provide you with the prescriptions you need to get you back on track and back to a healthy life.
Paula Norman
Office Manager, Airport Clinic
Paula graduated with honors in the nursing program at Pensacola State College in 1995 and has more than 23 years of experience in the nursing profession. She has spent those years working with patients in numerous areas of practice and various healthcare settings. Paula also has two years of experience in medical office management, including the time she spent as Director of Nursing for an assisted living facility.
Contact us for quality care at an affordable price.
Walk-In Healthcare Made Affordable
Whether you need to see someone about a fever or want to walk in for one of the health screening services we offer, the walk-in clinic in Pensacola can meet your needs so that you can be proactive about your health without worrying about the convenience or the expense. We realize that the stress of medical expenses can often waylay someone from seeking the medical attention they need, so one of our greatest goals has always been to offer affordable care to our community. We believe that a healthy life should be within reach for everyone, so we strive to make that happen in the community we serve.
Please learn more about all of our walk-in clinics.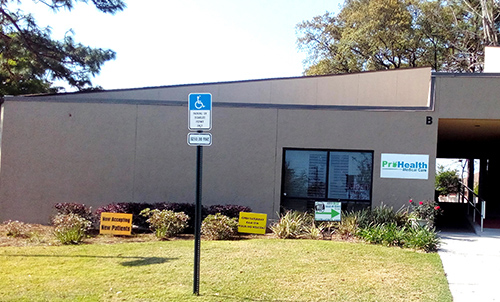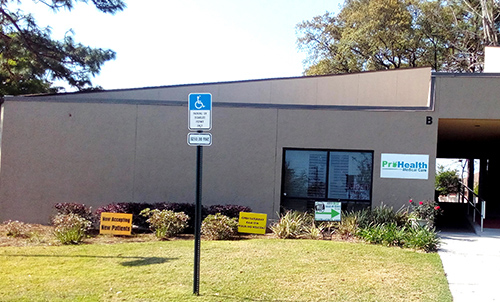 We are more than a walk-in clinic in pensacola
Routine blood work is essential to maintaining good health. Our Summit location is a blood work facility that is centrally located in Pensacola and available to anyone who needs blood testing. At ProHealth, we use blood testing to get a baseline for your biochemical and physiological well-being. We determine if you have any medical problems, and assess the condition of your organs. In fact, we have many locations near you if you are looking for quality and efficient lab testing.
When you do not have insurance or you have a high deductible, it is difficult to get the testing you need. ProHealth laboratories are budget-friendly and we offer discounted fees. To reduce your fees by 50% and 75%, give us a call. Feel free to walk-in for any level of blood testing.  We do not require doctor's orders either.
Contact the ProHealth walk-in clinic in Pensacola to learn more about how we can meet your healthcare needs today.