Testing Your Health at a Caring Blood Work Facility in Crestview
Most of us want to avoid getting blood tests. It is expensive and inconvenient. Even more, it is stressful, especially if you're worried about the results. And while many would rather forgo the ordeal altogether, there are certain times and certain situations in which blood tests are a necessary part of getting your health on track. ProHealth is known for offering a wide range of care including occupational health services. We operate a blood work facility in Crestview where patients can come in for various types of health screenings and blood tests including STD testing and TB testing.
Blood work is foundational in knowing the status of your health and preventing the spread of disease. Therefore, we provide access to affordable blood testing services that are simple, accurate and convenient. Serving our community is our greatest mission. So the services we provide are accessible even to those who might otherwise be unable to afford care through traditional medical facilities or hospitals. Our team is highly trained and dedicated to offering the highest quality of patient care. We encourage those who come to us to be proactive about their health in every way that they can.

Contact us for quality care at an affordable price.
Testing, Testing…Getting Drug Tests
Depending on your needs, we offer both lab-based testing as well as rapid tests at our blood work facility in Crestview. While rapid test results are ready in a matter of minutes, we send samples for lab-based tests to our testing facility partners. The lab runs those tests. We received those results in 24 to 48 hours.
Whether you simply need to have drug tests run quickly for a new job or have been sent into our facility with a doctor's order for an STD test, each patient in our care is given the very same level of respect and dedication to quality care for which ProHealth has become known. As a blood work facility in Crestview offering affordable testing services, we work with numerous new-hires sent in for drug testing by their employers. We also serve many individuals facing the more serious concern of disease.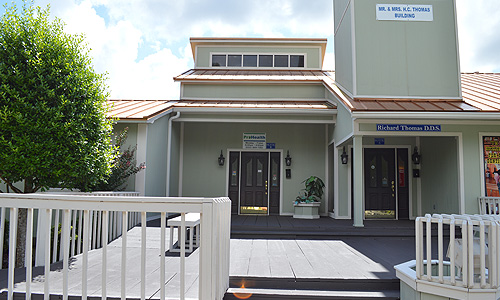 102 Alabama Street Suite B, Crestview, FL 32536
Phone: (850) 689-7592  |  M-F 8:00am - 2:00pm
Services: Lab work, Drug & Alcohol Testing, Vaccinations, Occupational Health Testing, DNA Paternity Testing, Vitamin B12 & Lipotonix shots
blood testing and beyond
We provide a full range of services to our community. That commitment is important to us. Often, medical care is expensive. So we also offer Medical Memberships. When you purchase a medical membership, it alleviates some of the financial strain that healthcare costs can cause. We offer these memberships in packages set up on a monthly or annual basis with predetermined fees and a set number of office visits built-in. This creates fixed costs that are affordable to patients whose insurance might have a high deductible as well as to those who have no insurance of any kind. In addition, physicians are able to provide a greater degree of one-on-one care. Our doctors benefit from being able to spend more time directly with their patients. In return, patients have a greater sense that their care is going to be affordable to them.
Whether you need full-service medical care, simply need a quick visit for a minor injury, or are in need of lab work and blood testing, the team at ProHealth is here to offer a caring smile, a desire to help and the answers you need to get back on course for a healthy life.
Here to serve
At our blood work facility in Crestview, some of the services we offer include:
DNA Paternity Testing
Drug Testing
TB Testing
STD Testing
Vaccinations
Vitamin B12 Shots
Medical services
Please learn more about our testing facilities here.
Contact the blood work facility in Crestview to learn more about the health screenings and blood test services we provide today!