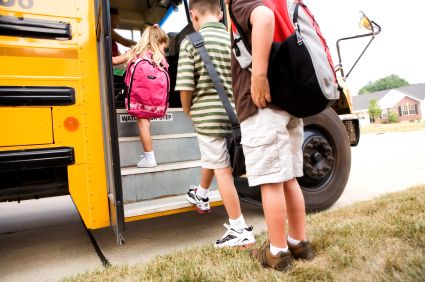 It's National Immunization Month. It's back to school month.
Do your kids have their vaccines to be back in the classroom? The state of Florida requires the following shots for public school:
Tdap (tetanus, diphtheria & acellular pertussis)

MMR (measles, mumps & rubella)

Hepatitis B

Meningitis
Even when the immunizations are not required, several shots are recommended, which guard against highly-preventable diseases.
Need a boost?
While many vaccines are required before children start kindergarten, the CDC recommends older children also receive a booster shot for some viruses, such as varicella (chicken pox) and Tdap.
Take the pain out of shots
Children usually get about 20 vaccinations in their formative years. Taking the focus away from the needle will make the experience much more bearable (for everyone involved). Try these simple shot distractions to keep you kid calm:
Blowing soap bubbles, which also helps them breathe deeply through the process.

Singing familiar songs or reading a story. You get bonus if it makes them laugh!

Playing a hand-held video game gets them engaged and keeps their hands busy.