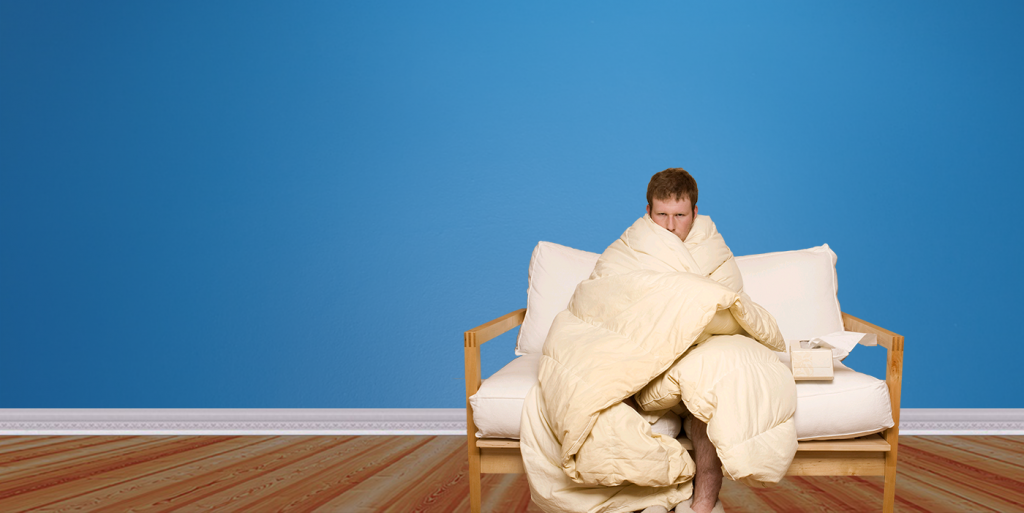 Unfortunately, with the widespread of so many diseases and viruses that compromise our health on a daily basis, the flu is especially of concern each year during the height of cold and flu season. Understandably enough, the CDC recommends that the flu shot become a priority on your to-do list, but there are some things you need to know about who should not get a flu shot.
The benefits of the shot itself seem simple enough. Get a shot, stop worrying about getting sick or spreading the germs to those around you, right? In theory, yes. But there are certain people who should not get a flu shot because their health is either too unstable or their immune system isn't fully developed enough for the vaccine to pose more than just a risk to them.
Don't Take a Shot
So just who should not get a flu shot? According to the CDC, that list includes:
Anyone visiting or caring for someone requiring a protected environment. Receiving the flu shot and coming into contact with them within seven days risks exposing them to the flu.
Anyone with breathing conditions such as COPD or asthma.
Anyone with liver disease.
Anyone with long-term heart disease.
Anyone with weakened immune systems.
Babies under six months old.
Children or adolescents receiving aspirin or aspirin-containing products.
Children with wheezing episodes.
Individuals with a fever or illness at injection time. Timing is everything, so it's best to wait until the fever or illness is past.
Individuals with a past history of having an allergic reaction to the flu shot.
Individuals with conditions of the nervous system.
Individuals with kidney disorders or diseases.
Pregnant women should consult their doctor. It is usually recommended that they get the shot after the first trimester.
There are certain cases in which someone might benefit from the flu shot, but they still have risk factors that might potentially endanger them. These special cases include:
Anyone with an egg allergy.
Individuals with a history of Guillian Barre syndrome – a condition of the nervous system – within six weeks of their scheduled vaccination.
A Shot of Great Care
At ProHealth, we know the importance of getting the flu shot. We also appreciate the importance of knowing who should not get the flu shot and offering that guidance to our patients in the interest of keeping them safe. All of our walk-in clinics and labs have convenient locations across the area from Crestview to Pensacola, and we don't require an appointment, making it our priority to see everyone in a caring and compassionate manner. As a community-based company, our principal purpose at ProHealth is to serve the medical needs of those who make up that community and their families, so we strive to make healthcare affordable, convenient and simple for everyone. At each of our facilities across the Gulf Coast, we provide a range of care including:
Medical Services

Pneumonia Vaccinations

Tetanus Shots

Contact your local ProHealth facility to learn more about who should not get a flu shot and the range of healthcare services we offer today!