When you need to see a doctor, it can often be inconvenient to have to wait for an appointment or sit in a waiting room. The cost of an office visit can also be an issue.  In fact, many people would rather tough it out than have to face an expensive bill for something that really only requires a few moments of a doctor's time. Changes in technology have increased the use of an online doctor for providing consultations. As a member of the Teladoc network of healthcare providers, ProHealth offers the services of our own group of online doctors who can speak directly with patients. Moreover, they can provide them with the medical advice they need without requiring a visit to the office.


World Wide Web of Doctors
Teladoc is a global network of more than 3,000 healthcare professionals. It provides immediate access to physicians for more than 20 million members. More than just a group of doctors, Teladoc serves as a direct connection between patient and physician that offers benefits including:
24-hour access – anytime, anywhere
Treatment within minutes from our physicians
High rate of resolution for the issues brought to our doctors on the very first visit (92 percent)
95 percent member satisfaction
The Teladoc Network Includes:
Trained physicians who can treat a wide range of general health issues including:
Allergies
Bronchitis
Cold and flu symptoms
Pink eye
Upper respiratory infections
Urinary tract infections
Dermatologists who treat skin-related issues including:
Abrasions
Acne
Moles and warts
Rashes
Skin infections
Therapists who are available to work with emotional, behavioral health and physiological issues including:
Addiction
Depression
Domestic abuse
Grief counseling
Stress and anxiety
Click, Tap or Dial
When an individual becomes a member of Teladoc, they can rest assured that they will receive quality medical care from a licensed professional within a matter of minutes. Teladoc physicians are available for consult by phone, mobile app or web according to the patient's preference, and even at a time that works best for the patient. All of that means you get the care you need at the time you need it.
How It Works
Teladoc online doctors are connected with patients according to the states where they are licensed to practice medicine. Once a doctor is selected, they will then be able to review your medical history and learn more about past health conditions, medications and allergies.
Unlike a traditional office visit with a doctor, a Teladoc online doctor provides services without being constrained to a certain amount of time. Their time is YOUR time, so you can fully discuss anything that concerns you over the course of your consult with them. If the doctor feels it necessary to prescribe a prescription, they will send the prescription to the pharmacy of your choice to be filled and picked up at your convenience. Once your visit is complete, you also have the ability to have the records of your consult with a Teladoc online doctor sent to your primary care physician.
Aside from the convenience of connecting with a Teladoc online doctor, Teladoc is also an extremely cost-effective method of treatment. Members who seek care with Teladoc online doctors face lower treatment costs and save a substantial amount in comparison to office visits with a traditional doctor, and that savings often means that people will be more apt to seek care when they need it. Over the long run, that also equates to better health. At ProHealth, we are proud members of the Teladoc community of healthcare providers, and we encourage our patients to join so that better health can be theirs – anytime, anywhere.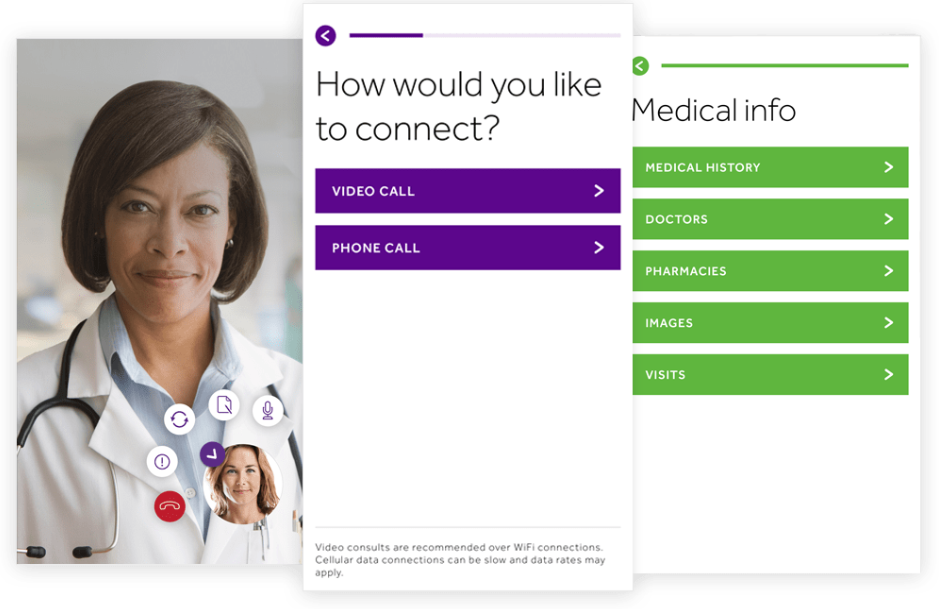 Quality Care, Convenient Locations
When you have the need to see a healthcare professional in person, our offices throughout the area provide convenient, affordable services and a range of care including:
High blood pressure management
Diabetes management
Medical Services
Women's health
Weight loss management
Tdap Vaccinations
Minor Emergencies
Vaccinations
Vitamin B12 Shots
Contact your local ProHealth office to learn more about our medical care services and Teladoc online doctor consultations today!