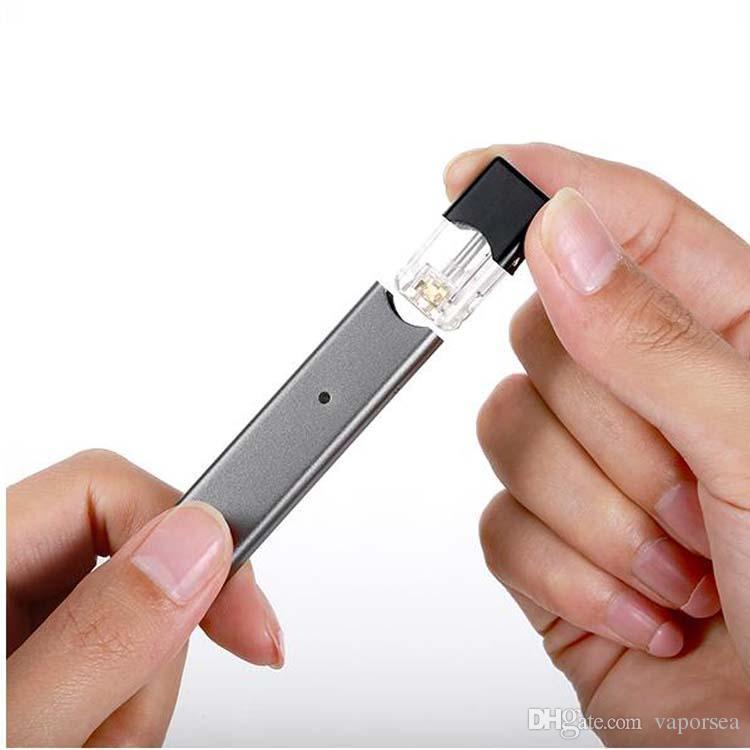 A lot of people today wouldn't consider smoking: it's smelly, dangerous and deadly – those TRUTH ads have made an impact. People know that smoking has a negative impact on overall health. But, there's a new cig on the block – the e-cig, and the most popular of them all is JUUL.
What is JUUL?
JUUL is a closed loop vape system invented by two Stanford graduates as a safer alternative to smoking in 2007. It's effortless to use: charge up the sleek device (It's been called the I-Phone of e-cigs) into the USB port of a laptop, click the pod (which holds TWICE the amount of nicotine found in one pack of cigarettes — and lasts for about 200 puffs) into the device (which heats up the liquid nicotine) and inhale. JUUL markets its' system as simple, clean and satisfying. No buttons or switches, no ash, no odor – designed for smoker's satisfaction. James Monsees and Adam Bowen (the inventors/founders of JUUL) are former smokers – their mission was to find a better, safer alternative to smoking combustible cigarettes. Their system does not have the lethal mix of carbon monoxide and the 70 known Cancer causing chemicals found in cigarettes, but it does have nicotine.
According to the company's website, JUUL was designed to help cigarette smokers transition off of smoking. "We envision a world where fewer people use cigarettes, and where people who smoke cigarettes have the tools to reduce or eliminate their consumption entirely, should they so desire," It also says in its marketing and social media code that JUUL products are "not appropriate or intended for youth." It is legally available to adults 18 and older.
Sounds great right? But, there's a problem: Kid's love JUUL. They cite the fabulous flavors: fruit medley, mango, and cucumber to name a few.
Teenagers think juuling is cooler than smoking – They don't even consider it smoking. It smells good, it feels good, and their parents & teachers don't have a clue as to what Juuling is. It's stealth. The JUUL is small enough to fit in the palm of your hand and can be easily hidden. They even JUUL in school – during class! JUUL produces less smoke than many similar devices, making them even more discreet; this gives students a rush.
Some kids love to trick their teachers into charging their JUUL's – since it looks like a thumb drive, the teacher unwittingly helps. According to data from the FDA, there was a 75 percent increase in overall e-cigarette use (vaping and juuling) among high school students this year compared to last year, per the Washington Post. School districts in California, Kentucky, and Wisconsin are taking action and in some cases, begun amending school policy to address the issue.
Some students are taking action
Jack Waxman, 17, is the producer of a viral YouTube video and fundraising campaign called "Juulers Against Juul." Jack's primary concern: that these fun-flavored pods have gotten teens across the country addicted to nicotine. His documentary-style video starts out with testimonials from kids as young as 14 detailing their experiences with Juuling. Fourteen-year-old Margarida Ferreira said she'd leave class if she were stressed to hit the Juul. "I kind of need it. It's just a part of my life now," she told the cameras. "I know it's bad, but I can't stop."
Fletcher Faden, 16, told the cameras that there had been times when he's Juuled in class, and pretty much every moment when he wasn't. One student said she does her homework with a pen in one hand and her JUUL in the other – she enjoys the 'head rush' from a 'JUUL rip.'
"Nicotine is extremely addictive, and it can act as a neurotoxin and alter brain chemistry, so the brain doesn't function normally without it. This can be especially harmful to teenagers whose brains are still developing," says Carol Southard, R.N., tobacco treatment specialist at Northwestern Memorial Hospital. "More importantly, nicotine is a gateway drug. Teenagers who begin with e-cigarettes are more likely to transition to combustible cigarettes."
The FDA agrees. The agency sent out notices this month, demanding that five leading e-cigarette manufacturers—Juul, Vuse, Blu, Logic, and MarkTen—submit plans within 60 days that spell out ways to cut down their sales to underage consumers. If the projects don't promise to "substantially reverse" the trend of teens vaping and juuling, the FDA will consider steps that will temporarily or permanently pull flavored e-cigs from the market. The 2009 Tobacco Control Act banned the sale of flavored combustible cigarettes, but e-cigs have had no such regulation. The FDA also sent letters to more than 1,300 stores and online retailers, warning them that they could face penalties for allegedly selling e-cigarettes to people under the age of 18.
The best line of defense
Parents. Schools are not only educating their teachers and staff about Juuling they are also inviting parents to attend the training sessions too. Once the teachers and parents are made aware of all the Juuling 'tricks', the 'stealth' factor is gone and kids are getting busted.
If you are concerned that your child is using JUUL or similar products, ProHealth does offer nicotine testing. It's a urinalysis test, costs only $15, and you get the results in about five minutes!
For more tips and information on health and wellness, check out some of the other ProHealth blogs. Healthy wishes!