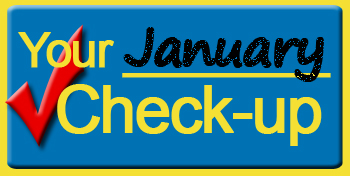 This year we decided to do something for all of the people who so faithfully visit ProHealth and ProHealth Medical Care. We want you to be in the loop, on board, part of the family.
We know a check-up does the body good. Our monthly "Check-up Newscards" sure do the funny bone, wallet, and brain some good!
These monthly Check-ups are NOT:
Boring
Just trying to sell you something
Going to take you a long time to read
These Check-ups ARE:
Informative (with health tips and recipes)
Funny (or at least making a valiant effort)
Your access to special discounts (that aren't offered to anyone else!)
A chance to get to know us (with employee highlights)
Eco-friendly (card-form instead of pages of newsletter)
Maybe you're not yet a customer, but you want to stay in loop and find out about these free check-ups. We'd like to make that happen for you! Just e-mail your mailing address to kendallm@prohealthfl.com and you'll be in the club!
Because we're starting out the year and breakfast starts out the day, our healthy recipe for the month is a scrumptious Breakfast Burrito 
from

Caroline.