Trusted walk-in clinic in gulf breeze offers quality care
At ProHealth Medical Care, we offer a wide range of care.  This includes occupational health services, STD testing, urgent care, and primary care. We know that unexpected things happen.  For that reason, we've created a reputation for ourselves as being a reliable walk-in clinic in Gulf Breeze. Scheduling a doctor's appointment isn't always convenient or even possible if a health issue suddenly arises. So we try our very best to accommodate the needs of our community members.  ProHealth offers them a walk-in clinic in Gulf Breeze staffed with a highly trained, caring team of medical staff. We will provide the best treatment and quality care, even at a moment's notice.
We know that nothing in life is certain, and that goes for health, as well. You may get sick or injured suddenly.  Being seen by a physician may not be possible at a traditional medical facility for another few days. You need to see someone as soon as possible when something is concerning or urgent but not a major emergency. We want to be your resource for wellness. Our team will work with you to find out what the issue is and what might be the cause.  We can provide you with the treatment solutions and prescriptions you need to get you back to health.
Paulette krumel
Office Manager, Gulf Breeze Clinic
Paulette received her Practical Nursing degree at Virginia College with honors and a Business Administration degree from Bay Mills Community College with honors. She has experience working with Alzheimer's patients and their caregivers as well as in assisted living and hospice. She enjoys volunteering her time and talents to charitable events. Paulette also enjoys traveling and spending time with family.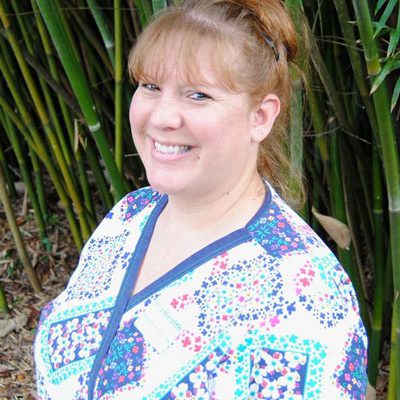 Contact us for quality care at an affordable price.
affordable walk-in clinic in gulf breeze is here for you
Whether you need care for something as simple as a sinus infection or need one of the health screening services and tests we offer, the walk-in clinic in Gulf Breeze can meet your needs in a way that is both convenient and affordable. Paying the high cost of medical care is often prohibitive to many people in the community – especially when they don't have insurance. But we believe that a healthy life should be within reach for everyone. For that reason, we strive to make that a reality for the members of the communities in which we live and where we serve, and that will always continue to be our mission.
Please learn more about all of our walk-in clinics.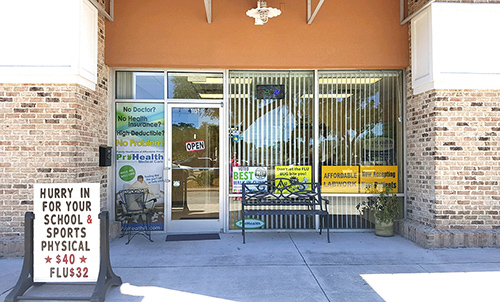 Medical Memberships
Many people cannot afford to see a Provider when they need care because of increasing costs of healthcare. For that reason, many medical practices have begun to offer "medical memberships." While this is not an insurance plan, it offers similar benefits that more traditional insurance plans provide. Patients who decide to participate in medical memberships pay a monthly or annual retainer or "membership fee" to the Provider or medical office. This gives you a discount on medical care and/or medical services. This is a perfect solution for patients who have a very high deductible or who cannot afford health insurance at all! You pay for a gym membership, why not a medical membership?
Memberships like these allow a Provider more time with each patient and less time filling out insurance forms and trying to get insurance approval for treatments. Plans like these also increase the ability of a Provider to communicate and bond with each patient because the billing is pre-determined and there is no question about payment.
Contact the Gulf Breeze ProHealth walk-in clinic to learn more about our how we can meet your healthcare needs today!