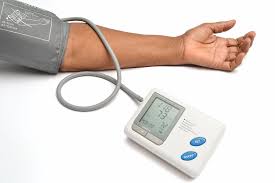 Driving a commercial vehicle is a great responsibility, and one that certainly comes with a number of considerations that determine which individuals can properly handle that responsibility. For that reason, the DOT requires all applicants for DOT licenses pass various tests and undergo certain health evaluations before being granted their card.
Running the Numbers
Blood pressure is an important component to anyone's health. Therefore, the Federal Motor Carrier Safety Regulations (FMCSRs) imposes DOT blood pressure guidelines on all applicants. Should an employer feel that stricter guidelines are necessary, however, the DOT blood pressure guidelines can certainly be modified to reach those more stringent numbers.
In accordance with DOT blood pressure guidelines:
Drivers with a BP reading of less than 140/90 are medically certifiable for two years of driving.
Drivers whose blood pressure is between 140-159 systolic and/or 90-99 diastolic are medically classified as stage 1 hypertension. For this reason, their driving certification period shortens to one year and will then require further testing each year before re-certification. All readings thereafter should ideally be at or less than 140/90.
Drivers with a BP of 160-179 systolic and/or a BP of 100-109 diastolic are medically considered stage 2 hypertensive and are candidates for medication. DOT blood pressure guidelines dictate that these drivers can only receive a one-time certification of three months, during which time their blood pressure readings should lower to readings less than or equal to 140/90. Should those numbers be reached, the applicant driver may then be re-certified for one year from the date of the initial exam, with annual re-certification each year following.
Stage 3 hypertensive drivers – those whose blood pressure is at or greater than 180 systolic and/or 110 diastolic – are naturally disqualified, based on the risk that they pose to others on the road. The drivers may not receive qualification – even on a temporary basis – until their blood pressure levels reduce to readings equal to or less than 140/90 and treatment shows success. Drivers are then considered safely certifiable for a six-month period, with biannual evaluations thereafter if they maintain readings equal to or less than 140/90.
Due to the fact that drivers with Type 1 or Type 2 diabetes or kidney disease already face a high risk of heart disease, the DOT requires that they undergo treatment if their blood pressure rises above 130/80.
Under (Blood) Pressure
At ProHealth, we work closely with a number of businesses whose existing employees and new-hires need DOT physicals run quickly and efficiently. All of our walk-in clinics and labs have convenient locations across the area from Crestview to Pensacola, and we make it a priority to see everyone in a timely way that keeps their health – and their schedule – on track. From initial DOT exams to ongoing blood pressure monitoring, we work with the patients in our care to ensure that, even if they are unable to achieve success at the beginning, they have a team in their corner working for their good.
Our primary goal at ProHealth is to serve the medical needs of our entire community, so we strive to make healthcare as affordable, convenient and simple as possible. At each of our facilities across the Gulf Coast, we provide a range of care including:
Medical Services

Pneumonia Vaccinations

Tetanus Shots

Contact your local ProHealth facility to learn more about DOT blood pressure guidelines and the services we offer today!