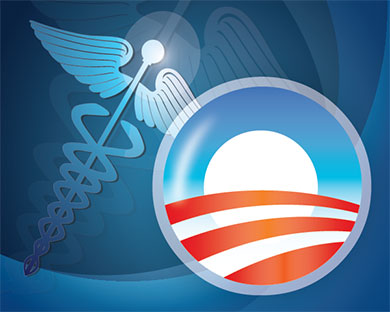 Well, January 2014 is already drawing to a close and none of us know what the heck is going on with this Affordable Healthcare Act. When will we ever know?! Today, we're happily dishing out helpful tips we've acquired from attending seminars and reading a lot of books about the topic.
Let's start with prices! Prices depend on how many people you want to cover, their ages, whether or not they smoke, and how much money you make. The larger your family, the higher the premium will be. The higher your income, the more you will pay in premiums.
Another variable is the type of plan you choose. There are four choices on the Exchange, all named after metals – bronze, silver, gold and platinum. Bronze plans have the lowest monthly premiums, but higher out-of-pocket costs for each encounter with the healthcare system for doctor visits, hospital stays, and pharmacies. Bronze plans are best for healthy people who use only limited healthcare services. Platinum plans have the highest monthly premiums, but the lowest out-of-pocket costs. If you are younger than 30, you can also purchase a very cheap catastrophic plan that only covers hospitalization.
Let's get real for a second! Obamacare has several important key features, but it alone can't save our healthcare system. Congress and health insurance companies can't save it either.
From coast to coast, cash clinics have started medical membership programs that are taking back control of their healthcare and they don't need anyone's permission to do it. ProHealth Medical Care recently decided to take back control, too!
There's no need to involve a middleman (insurance companies) in something that you and your basic care physicians can mutually agree to take care of together at a much lower cost. Medical memberships, such as the ProHealth Medical Care Medical Membership, offer flu vaccinations, women's exams, abscess treatment, treatment for cold and flu symptoms, depression treatment, minor emergencies and much more! Medical memberships are created to save patients thousands of dollars each year while guaranteeing that their basic medical care needs are met.
Aligning Your Healthcare Plan with Obamacare:
Medical memberships are not an insurance plan. However, when used in conjunction with a high deductible insurance plan, they will help to keep people healthy for less and avoid expensive emergency room and urgent care visits.
For example, if you are under 30, applying for the catastrophic plan is an affordable option that will cover your hospitalization needs. In conjunction with a medical membership, the catastrophic plan will work well for you since the medical membership will supply all of your basic medical needs.
If you are over 30, signing up for a plan with lower monthly premiums (such as bronze and silver) and becoming a part of a medical membership will reduce your out-of-pocket expenses.
If you are still inquiring about the medical membership and how it can help you, your family, or your business, give us a call at 850-434-6168 x 6 or email us at marketing@prohealthfl.com.