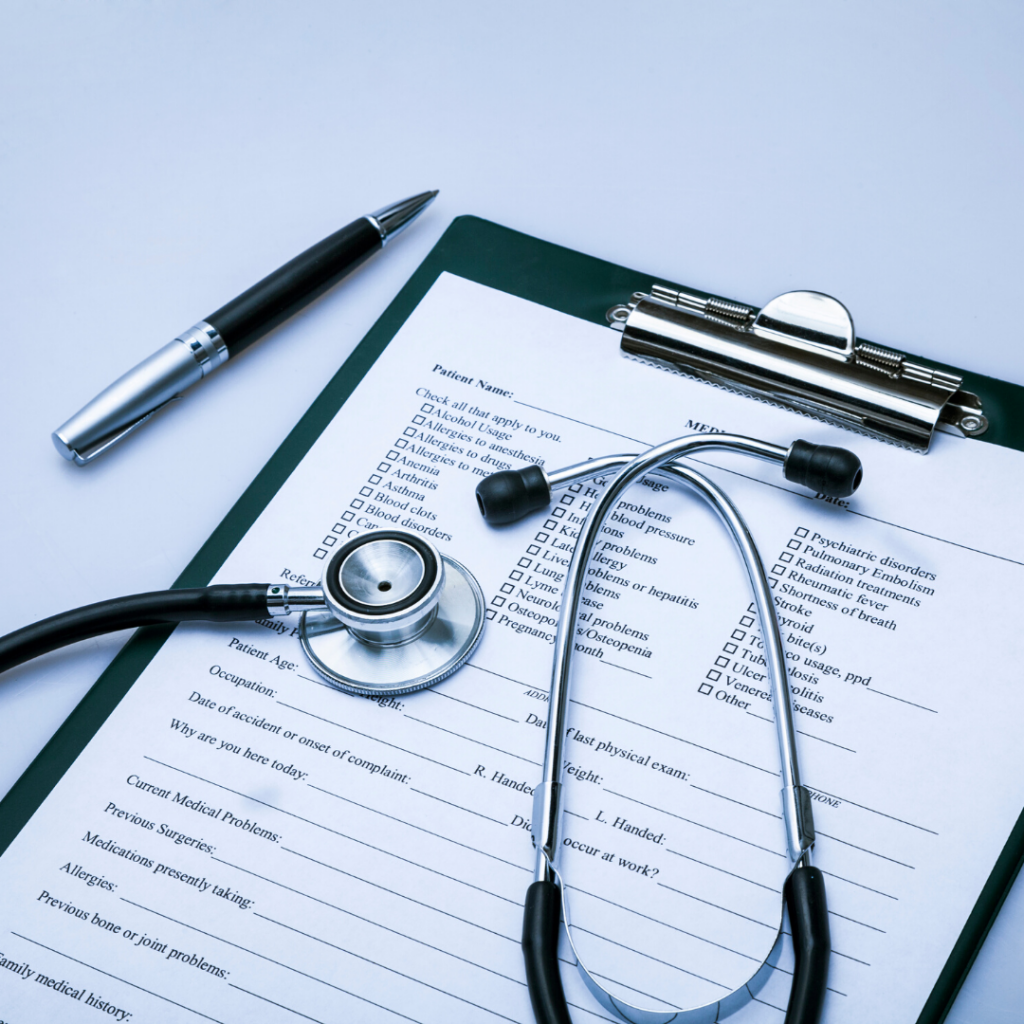 Technology is a saving grace during COVID-19, bringing everyone together socially when we need to be separate physically. Telemedicine became the safe option to speak with Provider about health concerns, but over the phone visits can only help to a certain point. That is why there is importance of in-office visits. Just like talking to our friends and family on the phone is good but not as great as seeing them in person. The same is for a Provider with your health concerns, they can speak with you about your symptoms but cannot observe you or run the necessary tests in-office.
Providers perform a full examination when they see a patient for in-office visits, this allows them to observe symptoms, conditions, and run tests for a full diagnosis. Is it possible to examine yourself and make a full diagnosis? Not always. As you know, sticking a spoon to your tongue and using your iPhone flashlight to see into your throat is not a legitimate examination. A Provider notices concerns the patient could not see originally and can confirm when there is a real medical concern or not.
We live in a fear driven world now where a cough or sneeze can lead us to spiral into thinking the worse of our health. Seeing a Provider, in-office for a full examination and receiving necessary testing will bring peace of mind.
The Importance of in-Office Visits:
Full Examination by a Provider for a in-office visit.
Same day blood-draws, immunizations, and health testing for a full diagnosis.
Providers attention to detail.
Comfort in having all the information and feedback.
Why Choose ProHealth:
Feel protected in a safe, clean environment.
Open for walk-ins or appointments.
No insurance required.
Get your labs and tests in-office.
Receive in-person primary, preventative, and semi/non-emergent medical care.
Access to family healthcare at affordable prices.
Experience friendly vs and attentive staff.
For more information on all other services ProHealth offers visit: ProHealthFL.com
ProHealth is a local, family owned company in Northwest Florida dedicated to the community's health and safety. ProHealth is open ready to serve you and your health care concerns. Call one of the walk-in medical clinics to set up your appointment today.
Pensacola: (850) 549-3379 | 6506 N Davis Hwy (Inside Everwell Pharmacy)
Gulf Breeze: (850) 677-0737 | 1157 Gulf Breeze Pkwy.