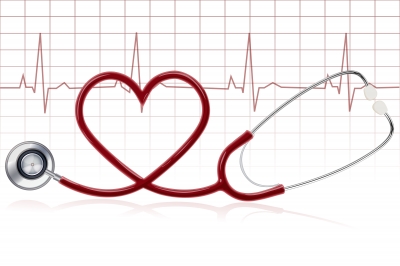 Two studies presented by the Canadian Cardiovascular Congress have shown that getting a flu shot can cut your risk of heart attack or stroke by 50%. Clinical trials involving 3,227 patients, half of whom were diagnosed with heart disease and averaged 60 years of age, found that 50% were less likely to suffer a major cardiac event (such as heart attacks and strokes) and 40% were less likely to die of cardiac causes.
Scientists from TIMU Study Group and Network for Innovation in Clinical Research analyzed the data and also found that there were similar trends in patients with and without heart disease. These findings suggest "that flu vaccine is a heart vaccine". Research has shown that up to 91,000 Americans a year die from heart attacks and strokes triggered by flu.
Seems like reason enough to get immunized against the flu!  Even more when you consider how awful you feel when you have it. The shot doesn't hurt near as much, nor discomfort last near as long, as actually suffering through a week or more of those nasty flu symptoms. Please also consider the impact of what spreading it to your family and friends can mean.
So, do yourself and your loved ones a favor this holiday season and get the flu vaccine!
ProHealth locations include:
Santa Rosa Beach-1131 Mack Bayou Rd. 850-267-0360
FT. Walton Beach-11 Racetrack Rd. NE 850-243-2900
Milton-6107 Hwy. 90 850-626-3430
Crestview-102 Alabama St. 850-689-7592
Pensacola-3298 Summit Blvd. #33 850-434-6168
Gulf Breeze-1157 Gulf Breeze Parkway 850-677-0737
Photo by Digitalart.  Provided by FreeDigitalPhotos.net.