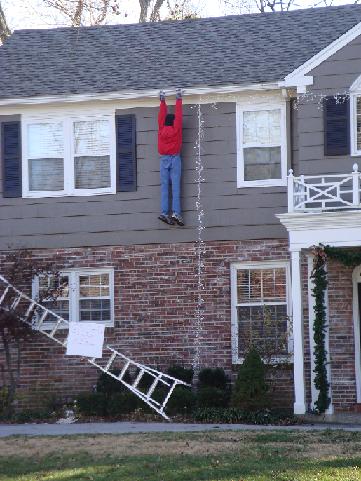 There's nothing like a survival mindset to bring on the Christmas spirit, is there? We probably could have come up with a more cheerful title.
But the truth is, Christmas and New Years are two of the highest health risk days of the year. Being pro-health, we want you to be well and in the good spirits for the holiday season.
Keep in mind:
Have a hearty holiday
Christmas and New Year's Day are the highest risk days of the year for heart attacks. If you have pressing health issues, be sure to see your (or any) doctor before the holiday is here or you head out of town. Often, people put off seeing their doctor when facing the repercussions of over-eating, stress, additional salt and alcohol.
Warning signs of a heart attack:
• Chest pain that lasts at least 10 minutes – coming on suddenly or slowly; often described as "a steel band tightening around my chest".
• The chest discomfort may spread to the neck, throat, jaw and shoulders, the back, the arms and even the hands.
• Some people only get discomfort in upper parts of the body.
• There may be a choking feeling in the throat or the arms may feel heavy or useless.
• Breathlessness, nausea or vomiting, a cold sweat; light-headedness.
If you can't get in to see your regular doctor before the weekend, make a same-day appointment with one of ours at ProHealth Medical Care. We're open through Friday.
Get a Santa belt
To avoid over-eating, wear a belt or snug bottoms. That pressure will make you feel full sooner so you'll stop short of eating a heaping plate of seconds…or at least thirds.
Even when friends and moms are pushing more casserole, dessert or drinks your way, it's ok to say "no". They're probably only trying to weigh you down, so you're not as much competition in the post-lunch football game.
Don't fall-la-la-la-la
Your lights and ornaments are no doubt up by now, but they still have to come down. This time of year repeatedly brings an increase in injuries due to falling, especially for ages 20-49. These are typically ladder falls, followed by roof falls, furniture falls, and stair falls.
Use reliable equipment, common sense when choosing that equipment, and don't be afraid to ask for help, so you don't fall into this unfortunate category!