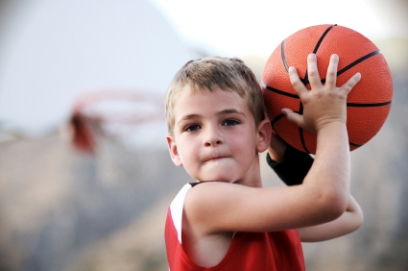 Sweet summertime is nearly upon us.
For kids, that probably means some kind of camp, sport or activity. For parents, these camps, sports and activities mean paperwork, payment and often setting up a physical. Many clinics and hospitals charge outrageous prices for these exams.
ProHealth Medical Care offers student physicals for just $40.
Student physicals are important because they take proactive measures to ensure kids are in tip-top shape before participating. Physicals serve as great preventative care, when the provider finds an issue that can be addressed at onset, before it causes an injury or develops to a more serious stage.
Sports Physicals
If your child will be playing a sport for school, he or she will need a physical. Bring this Escambia County physical exam form in when your student gets the physical.  For students in other counties, you should be able to access the form on the county's website or at the school.
While sports physicals might be an obvious requirement for students, there are also many other activities you will need the exam for.
Camp & School Physicals
Seasons don't discriminate against kids' need for physical exams. Whether your student needs one for a far-away school field trip or summer camp adventure, chances are he or she WILL need one. You can check with your child's school or camp to see if he or she will need one.
Scouts
From the Boy Scouts of America website:
"A physical exam is required for participants in any event that exceeds 72 consecutive hours, for all high-adventure base participants, or when the nature of the activity is strenuous and demanding. Service projects or work weekends may fit this description. Part C is to be completed and signed by a certified and licensed health-care provider—physician (MD or DO), nurse practitioner, or physician assistant." Just bring in this paperwork for a physical exam for your scout. We see everyone…from cubs to eagles.
The Scouts not only require physical exams, but also encourage annual medical exams by a healthcare provider. ProHealth Medical Care does regular office visit exams (walk-in or by appointment) for only $50.
"In order to provide better care for its members and to assist them in better understanding their own physical capabilities, the Boy Scouts of America recommends that everyone who participates in a Scouting event have an annual medical evaluation by a certified and licensed health-care provider—a physician (MD or DO), nurse practitioner, or physician assistant."