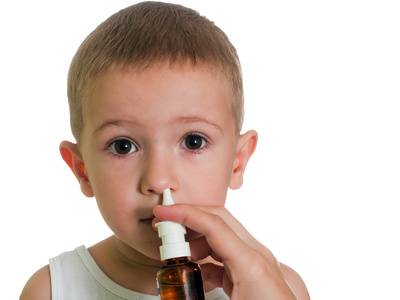 Let's face it, getting a flu shot isn't the highlight of many people's fall season.
You might even be one who says, save for sewing, needles aren't allowed within arms' reach of you.
But ruling out needles doesn't have to rule out influenza protection!
Introducing…FluMist!
FluMist is a live, intranasal vaccine for children, adolescents, and adults between 2-49 years old. "IT'S ALIVE?! WHAT?" It's ok…like the chicken pox vaccine, FluMist is also a weakened "live" vaccine, which helps the body build immunity, without causing the flu. FluMist is given with one quick spray in each nostril and is preservative- free.
The great thing about FluMist is that it starts fighting the flu where you usually catch it- in the nose. You might be interested to know that in a study of children 2 years to 5 years of age, children who received FluMist were 2x less likely to get the flu than those who received the flu shot.
But, FluMist is NOT for everyone. A standard flu shot is the way to go if you:
Are allergic to eggs, gentamicin, gelatin or arginine
Have ever had a life-threatening reaction to influenza vaccinations
Are 2 through 17 years old and take aspirin or medicines containing aspirin
Children under 2 years old should not get FluMist because there is a chance they may wheeze after getting FluMist
We offer FluMist at all of our five offices, as well as all flu clinics. We do flu clinics wherever you are, at no charge! Give us a call at (850) 434-6168, ex. 6 to find out more.