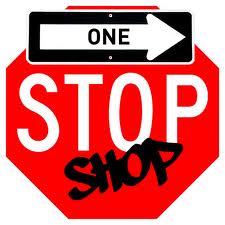 Sometimes it's a challenge to convey exactly who we are and what we do because we have several offices and services.
Our ProHealth offices do lab work, drug testing, DNA testing, vaccinations and more.
ProHealth Medical Care (on 12th Ave. in Pensacola) has doctors who see patients (walk-in or by appointment) for a wide array of needs; anything from a broken toe to high cholesterol.
Here's the slightly confusing, but more awesome, part: ProHealth Medical Care also does lab work and vaccinations like our offices.
So, let's say you're in to see one of our doctors and he or she refers you for lab work. You can just stay put and get it done at the Clinic…for less than you'll find anywhere else in town!
That's all for today folks. Just a short & sweet snip-it about our sweet One Stop Shop.