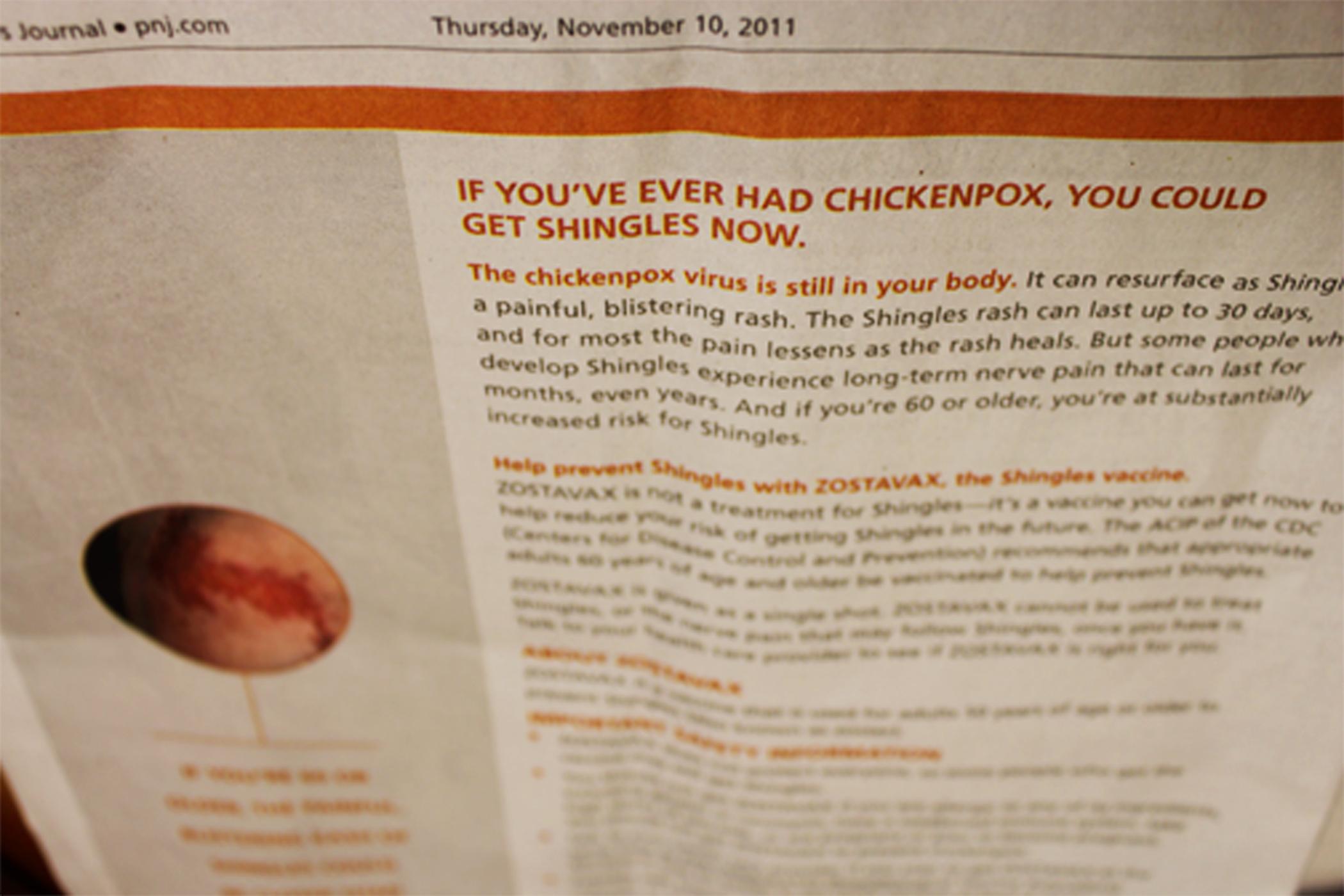 Shingles got a big shout out in the News Journal last week.
While Chickenpox is much better known, many people don't know that if you had the chickenpox as a child, you could get Shingles now.
The ZOSTAVAX Shingles vaccine helps prevent that chickenpox virus from resurfacing in your people 50 and older.
Here's the gist: getting Shingles basically appears as a blistering rash, accompanied by a stabbing pain, which usually lasts up to 30 days. With such a high percentage of the population susceptible to the disease, we highly recommend getting vaccinated.
ProHealth offers the ZOSTAVAX vaccine for $205.00 at all of our regional offices. We also have a lot more info on our Shingles page.