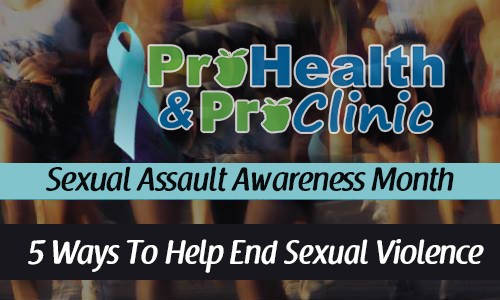 April is
Sexual Assault Awareness Month
. The purpose of this month is to raise public awareness about sexual violence and to educate communities and individuals on how to prevent sexual violence.
By working together, we can highlight sexual violence as a major public health, human rights and social justice issue and reinforce the need for prevention.
5 Ways To Help End Sexual Violence:
1.
Learn about the resources in your area.
·
There are tons of resources in Northwest Florida. From Emerald Coast Forensic Services to rape crisis centers.
2.
Step up and volunteer at your local domestic violence/sexual assault program.
·

        

Lake view Rape Crisis Center
850.469.3942
3.
Look for fun ways to support the cause
4.
Get educated on what to do if you are assaulted
·
Get away from the attacker to a safe place as fast as you can. Then call 911 or the police.
·

        

Call a friend or family member you trust. You also can call a crisis center or a hotline to talk with a counsellor. One hotline is the

National Sexual Assault Hotline
at 800-656-HOPE (4673) or call locally to the Lakeview Rape Crisis Hotline 850-433-7273.
·
Do not wash, comb, or clean any part of your body. Do not change clothes if possible, so the hospital staff can collect evidence. Do not touch or change anything at the scene of the assault.
·
Go to your nearest hospital emergency room as soon as possible. You need to be examined, treated for any injuries, and screened for possible sexually transmitted infections (STIs) or pregnancy. The forensic examiner will collect evidence using a rape kit for fibers, hairs, saliva, semen, or clothing that the attacker may have left behind.
5.
Understand the importance of a medical forensic examination
·
A timely, well-done medical forensic examination
can potentially validate and address sexual assault patient's concerns, minimize the trauma they may experience, and promote their healing. At the same time, it can increase the likelihood that evidence collected will aid in criminal case investigation, resulting in perpetrators being held accountable and further sexual violence prevented.
For more educational information on sexual violence, call:
Emerald Coast Forensic Services, a division of ProHealth & ProHealth Medical Care 850.677.0737
1157 Gulf Breeze Pkwy Gulf Breeze, FL 32563 "Where compassion and science meet"