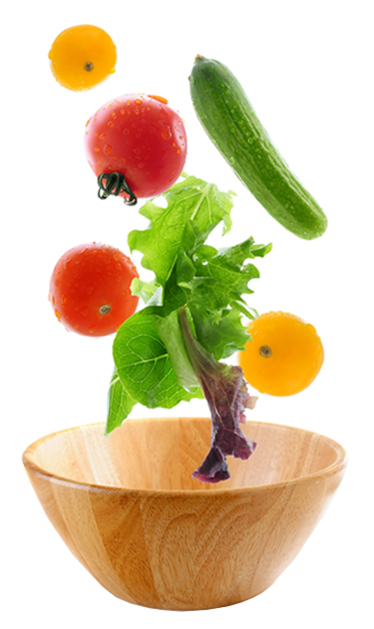 School lunches are no longer limited to country-fried steak and mixed fruit soaked in syrup.
The initiative, Let's Move Salad Bars to Schools, is serving up many more meal options and giving kids a greater variety of choices and nutrients.
Why Salad Bars?
School salad bars have proven- through scientific studies and schools' experiences– that presenting many nutritious options for students ups their likelihood to choose healthy options.
For example, if a school is offering carrots as the daily vegetable, but a student doesn't like carrots, he'll pass on a veggie opportunity and instead fill up with fried chicken or mashed potatoes. However, if the student has a whole bar of veggie options- some he likes and some he doesn't- he has the option to choose a healthy alternative, instead of being limited by the school's only choice.
Plus, researchers say these salad bars expose students to fruits and vegetables they may have never known before. And even if a student at first contests carrots or finds spinach scary, he might discover the strength to try the otherwise menacing menu when there's such an inviting variety and comfort that comes by continual exposure to the spread.
Currently, the initiative has moved 1,218 salad bars into schools, serving approximately 609,000 students. If you're connected to a school that hasn't made that move, apply here to bring in a nutritious, scrumptious spread for the students.