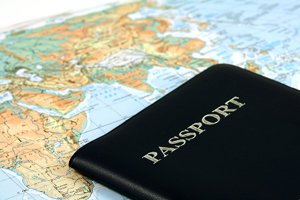 Are you going on a mission trip to Haiti, El Salvador or Asia? Maybe honeymooning this fall with your sweetie in Tahiti, or taking your family abroad to see the Great Wall of China? Now is the time to think about required travel vaccinations.
Some immunization schedules take up to 8 weeks to complete. It's important to get the required vaccinations as soon as you know your travel destination.
Each year hundreds of thousands of people travel to countries where diseases such as Malaria, Typhoid Fever, and Hepatitis still pose serious threats to unprotected travelers.
Visit https://wwwnc.cdc.gov/travel/ for a complete list of 2010 required immunizations and travel health tips by destination.
Even if you are traveling within the United States, it's important to have your Tetanus immunization up-to-date (every 10 years).
Tetanus-Diphtheria (Tdap) and other travel vaccines including: Hepatitis A, Hepatitis B, Meningitis, Pneumonia, Influenza, MMR (Measles, Mumps, Rubella), Varicella, and Typhoid Fever are available at any ProHealth location.
Immunize here so you can be safe there.