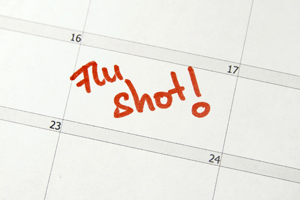 Health officials say there have been six confirmed deaths from H1N1 in the Houston area recently, KHOU 11 News confirmed Thursday afternoon. At least 14 people have become critically ill in the same area.
This is the same strain of H1N1 that caused a pandemic in 2009. Doctors have been seeing hundreds of new cases recently in Texas and nationwide.The CDC has offered assistance on this cluster of cases. The illnesses started with flu-like symptoms, and then progressed to pneumonia and, in some cases, organ failure. All of the patients initially tested negative for the flu.  
We recommend 2 steps of prevention:
1.      H1N1 is one of the viruses included in this year's flu shot and FluMist. If you have not already come in to one of our 7 locations for the flu immunization, NOW is the time! Health officials are strongly recommending all people to get the flu immunization, especially in the southern states. This is the peak of the flu season and more nationwide deaths are expected to come.
2.      Secondly, if you or anyone you know is experiencing respiratory or flu-like symptoms, come in to ProHealth or ProHealth Medical Care to be treated.   Health officials have advised all medical staff to treat any respiratory or flu like symptoms as if it's the flu and prescribe Tamiflu. 
We don't mean to frighten you, but this is very serious. Please call us today to set up an appointment with our friendly, professional medical staff. Walk-ins are always welcome.
Sources: https://www.nbcdfw.com/news/health/East-Texas-Death-Attributed-to-H1N1-Virus-236488291.html