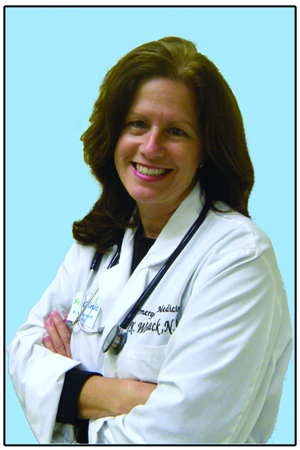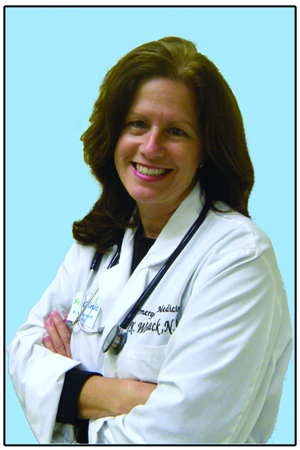 I became a nurse to take care of people. I look at my patients from multiple angles: 1) How can I keep you well through prevention; and 2) How can I return you to wellness when you get ill? Affordable, quality healthcare, without the middle man, could be the answer for many!
I have spent 22 years working in the emergency department as an RN and then as a nurse practitioner until November of 2012, when I was approached by Danette Krumel and Debbie DuFour, the owners of ProHealth Medical Care and ProHealth of Pensacola, Florida, about working for their new clinic in Gulf Breeze. With my extensive background in the emergency room, they thought I would be a good fit for this location. The clinic would be the third location of its kind that they opened within a two-year period, following their vision of providing quality healthcare at affordable prices. A combination of urgent care and primary care, they went on to explain that they take no insurance but could provide the patient a coded bill to submit to the insurance company if desired.
I have discovered that this model is easier because prior approval is no longer necessary through an insurance company. Cutting the middle man (health insurance) out of the equation allows us to give patients what they need without wasting their time with unnecessary in-person visits. This also frees up providers' schedules so that they can spend more time with patients who really do need an in-person visit.
How often have you found yourself sitting in a doctor's waiting room – not because you were sick – but because you needed to renew a prescription? Since insurers don't pay doctors for the time it takes to read an e-mail, or to take a phone call and then write a new prescription, many providers insist that patients come in whenever they need a renewal so that they can bill the insurer. This makes sense if the doctor needs to check your blood pressure to see whether the medication is working. But if he's simply going to chat for a few minutes and write the script, the visit is a waste of time. Patients' time is valuable as well!
Health insurance is certainly necessary to guard against financially catastrophic illness; however, for routine care, healthcare that is affordable and reduces costs may dramatically increase convenience, quality, and accessibility, thus keeping patients healthy before preventable disease/illness strikes.
Successful, quality healthcare without insurance, I discovered, is gathering like-minded healthcare partners to support our patients. It is not always easy but somehow our successes continue to grow. One of our core values at ProHealth Medical Care is "Excellence: Good enough isn't. Always deliver exceptional quality in all I do". Getting patients what they need is primary. Whether it is offering coupons for affordable medicine, medical equipment or a referral for a specialist, make it happen – and make it happen without insurance!