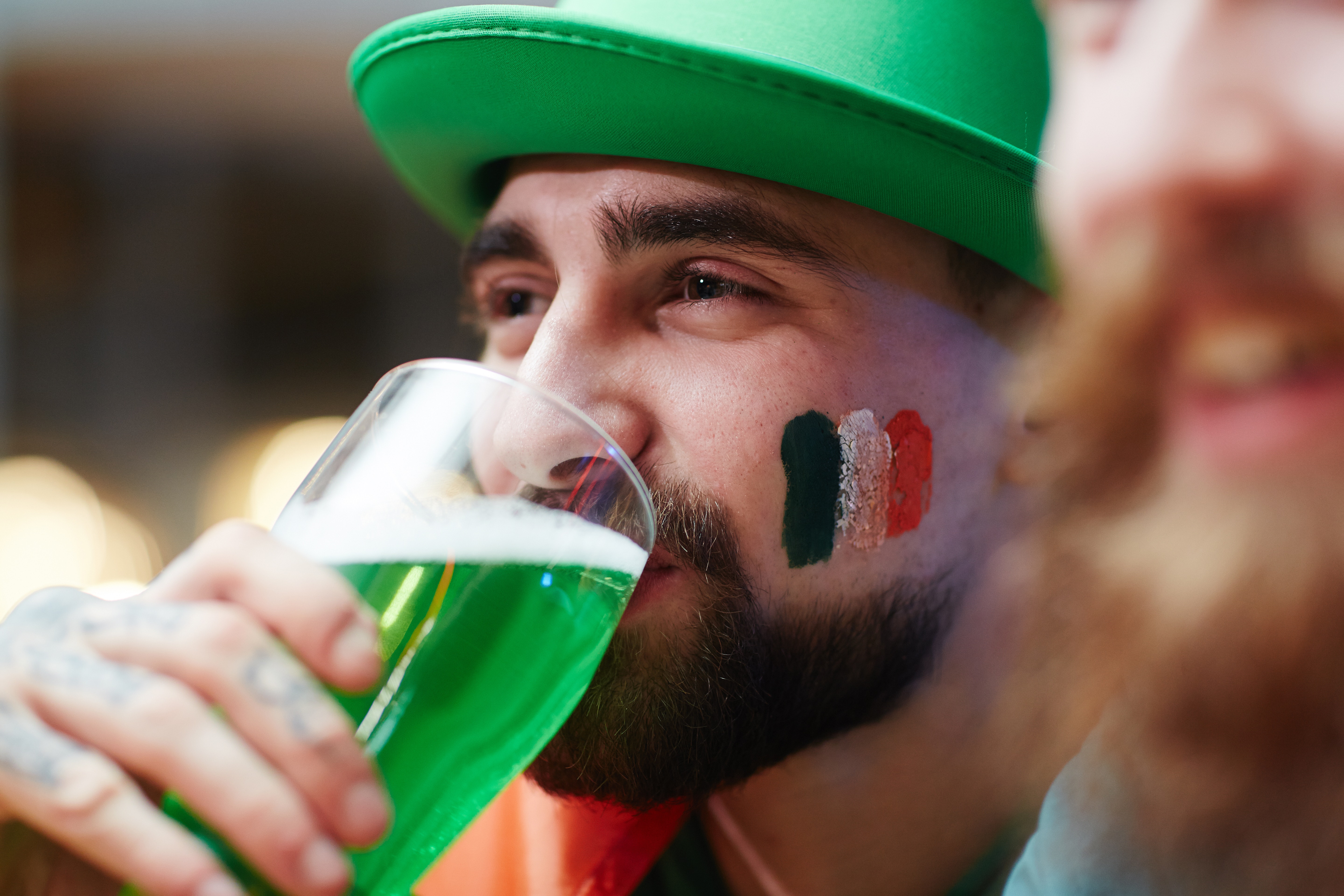 That's right! We're back again to spread good fortune this St. Patty's season by giving away over 500 dollars for no reason. Today, we're discussing the ins and outs of ProHealth's 2nd Annual Luck of the Draw Giveaway in Northwest Florida.
THREE charmed winners will receive:
ProHealth's 2nd Annual LUCK OF THE DRAW GIVEAWAY in Northwest Florida is for INSTAGRAM & FACEBOOK. How to enter:
Follow @prohealthfl on IG and/or like us on Facebook
Like the photo
Tag 3 friends in the photo's comments
Share the post on your story or on your timeline for an EXTRA entry!
Contest began on 3.11.20 at 11am CST and ends 3.16.20 at 9pm CST. Winner will be announced on Saint Patrick's Day! This contest is not affiliated with Instagram/Facebook. Gift card will be available March 17, 2020!
Odd Colony is a local brewery in Pensacola, with beer selections of Lagers, IPAs, and sours. The brewery opened in October 2019 and has a unique look with local art, vintage décor, and bone-handle taps.
McGuire's Irish Pub is a local business in Pensacola that dates to the year 1977, starting out in a shopping center. Now McGuire's is currently located in a 1927 Old Firehouse with New York Irish Saloon themed restaurant. All the walls and ceilings are hung with one million-dollar bills signed by past customers.
ProHealth is a local, family-owned business with seven locations in Northwest Florida. The business started 35 years ago when former CEO, Vivian Krumel, saw the community's need for affordable, self-pay healthcare. The business grew over the years by providing acute care, lab work, pre-employment physicals, and small business healthcare solutions.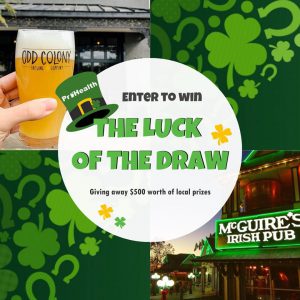 Click HERE to enter on Facebook. Click HERE to enter on Instagram.
ProHealth uses this contest to promote local businesses in our area at no expense to the local business. Are you a local business interested in getting involved with our Luck of the Draw giveaway? Contact us today.