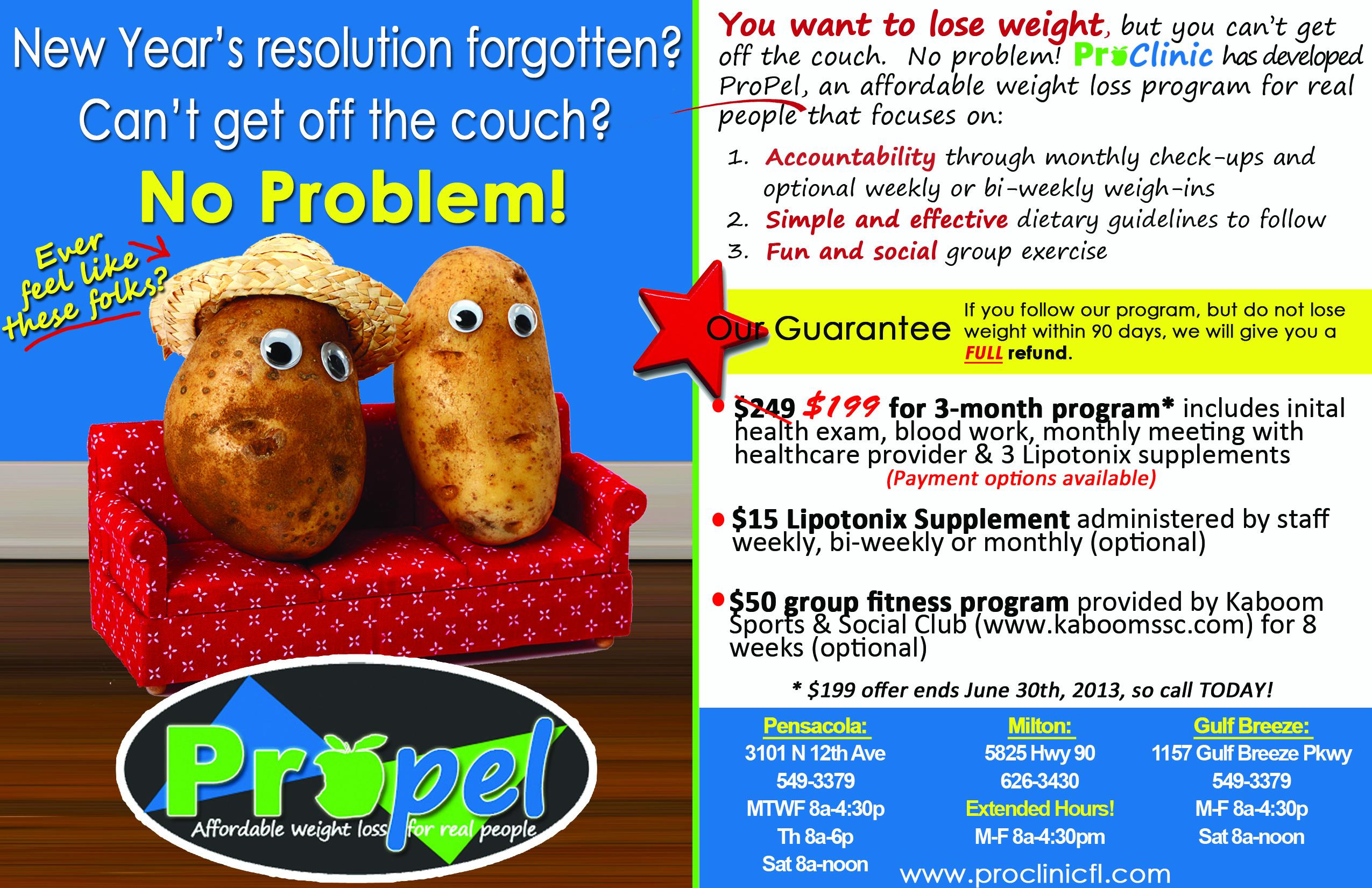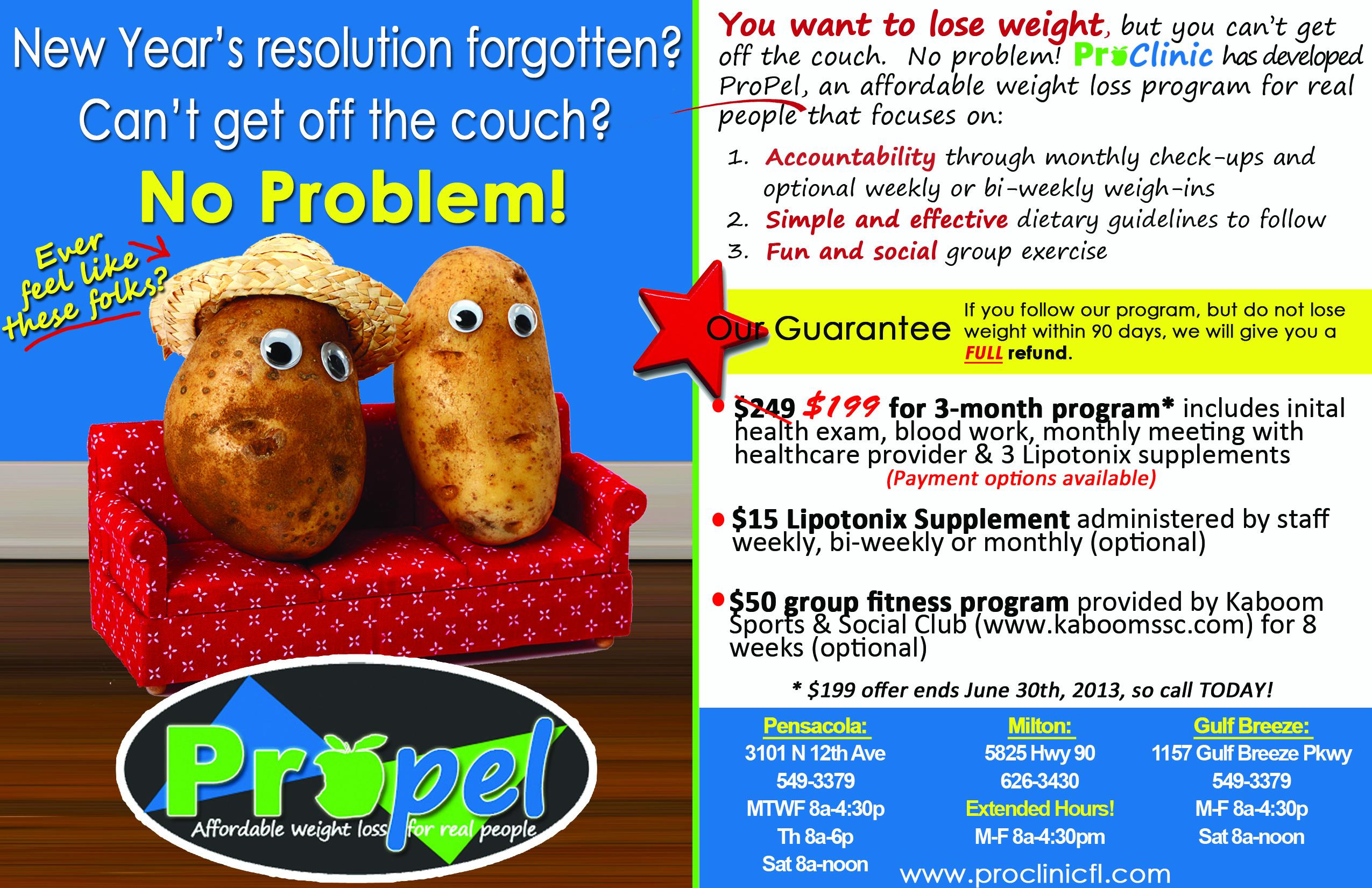 ProHealth Medical Care, family healthcare at affordable prices, has developed an affordable weight loss program for real people: ProPel. To aid patients in meeting their weight loss goals, ProPel focuses on accountability through monthly check-ups and optional weekly or bi-weekly weigh-ins at the ProHealth Medical Care offices located in Pensacola, Gulf Breeze and Milton; simple and effective dietary guidelines to follow; monthly, weekly or bi-weekly Lipotonix supplements administered by ProHealth Medical Care healthcare providers; and an
optional fun and social group exercise program organized by Kaboom Sports & Social Club.
Lipotonix supplements enhance weight loss in patients already actively engaging in a proper weight management program. Lipotonix contains a combination of B-Complex and essential and non-essential amino acids, some of which are not produced by the body or not easily obtained from current food sources. They can be used as a means of promoting overall health and metabolism via their ability to stimulate the breakdown of fat and its removal, help with the metabolism of carbohydrates and enhance energy during calorie restriction.
The regular price for the ProPel Weight Loss Program is $249; however ProHealth Medical Care is offering ProPel at a discounted rate through June 30th, 2013. For $199, patients are enrolled in a 3-month program, which includes an initial health exam, blood work, monthly meetings with a ProHealth Medical Care healthcare provider and 3 Lipotonix supplements administered at each monthly meeting.   Optional upgrades include additional weekly or bi-weekly Lipotonix supplements for $15 each, and the ProPel Group Exercise Program organized by Kaboom Sports & Social Club, which is $50 for an 8-week program.
"We wanted to create a weight loss program to help our overweight patients lose weight and reduce their risk of diabetes, heart disease and many other medical issues related to obesity," said Danette Krumel, owner of ProHealth Medical Care. "ProPel is not a crash-course for super models. It is a program that helps real people meet realistic weight loss goals overseen by medical professionals."
For more information, please visit www.ProHealth Medical Carefl.com or call a ProHealth Medical Care office near you. Pensacola: 850-549-3379; Milton: 850-626-3430; Gulf Breeze: 850-677-0737.