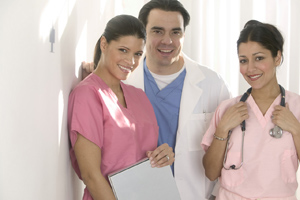 We want to be the first to introduce you to our BRAND NEW PROHEALTH ADDITION: ProHealth Medical Care. It was born to provide our community with family healthcare at affordable prices.
ProHealth Medical Care will open its doors on Monday, November 29 to diagnose and treat residents for a cash rate of $50. Pricing for lab work begins at $15. No insurance, Medicare, or Medicaid will be filed or accepted.
A full line of medical care services will be available and range from the diagnosis of a common cold to the treatment of depression and high cholesterol. Other services, such as diabetes management, women's health, and simple procedures will be offered. Employment, DOT and school physicals, DNA paternity testing, and vaccines will be available at ProHealth Medical Care as well.
ProHealth Medical Care's medical care providers include Dr. Edwin Taylor, a retired Navy Commander and Family Practice Physician, and Physicians' Assistants: Don Gault, Bill Burk, and Elizabeth Key.
The office is located at 3101 North 12th Avenue, on the corner of Hayes and 12th, across from St. Christopher's Episcopal Church. Hours of operation are Monday through Friday from 7:30 a.m. to 4:30 p.m. and Saturday from 8:00 a.m. to noon.
For additional information about ProHealth Medical Care, please visit www.ProHealth Medical Carefl.com or call 850-549-3379.
We believe our community needs a better option for family healthcare, and we couldn't be more excited to provide it. We hope you will help us in spreading the word!