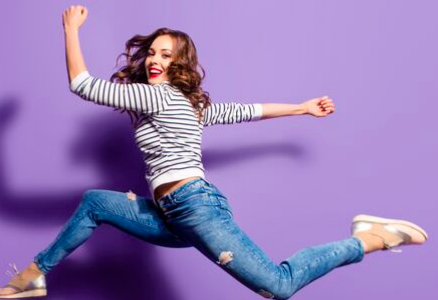 This Wednesday, join the celebration as people all over the U.S focus on the importance of regular exercise and healthy living for women in honor of National Women's Health & Fitness Day! At ProHealth, we take women's health seriously, that's why we are celebrating all week! Now through Friday, ProHealth is offering 50% OFF the CA-125 Ovarian Cancer Screening Test – only $42.50 AND 50% OFF thyroid panel blood tests – only $44! As a women-owned business, ProHealth is dedicated to helping women in Northwest Florida take control of their health by offering lab testing, including women's health testing, without a doctor's note and at an affordable price.
The CA-125 Ovarian Cancer Screening Test – $85 $42.50!
The CA-125 blood test measures the amount of a protein called CA-125 in the blood. Many women with ovarian cancer have high levels of CA-125. This test can be useful as a tumor marker to help guide treatment in women known to have ovarian cancer. CA-125 levels can also be indicative of conditions such as endometriosis and pelvic inflammatory disease. While not everyone who has ovarian cancer has a high CA-125 level, when someone who is not known to have ovarian cancer has an abnormal CA-125 level, the next step is a transvaginal ultrasound test.

Thyroid Panel – $88 $44!
Thyroid Stimulating Hormone, TSH, is the hormone responsible for controlling hormone production by the thyroid gland. TSH is considered the most sensitive marker for screening for thyroid diseases and conditions. You can get a complete thyroid panel including TSH, T3, and free T4, at any time at ProHealth for only $88.

Women's Health Exam – $172
Women's health needs encompass the full spectrum of medical care. Staying up-to-date on annual breast and pelvic exams are essential to healthy living for women. We know that life is busy, so ProHealth has made the process of getting your annual exam quick, easy and affordable! Our annual exam is only $172 and includes a PAP smear with all necessary lab work, pelvic exam, and breast exam. ProHealth can also help you find your best birth control options and write prescriptions. This annual exam is available at this price all year long at both of our walk-in clinic locations.
The ProHealth Weight Loss Program – 12 Weeks to a Healthier Weight
Over the course of 12 short weeks, we work one-on-one with each of our patients and design an individualized course of action that is safe, effective, achievable and maintainable. The Weight loss Program initial consultation includes your first office visit, lab work, a B12 shot, a free pedometer, and an individualized exercise and diet program. If you put in the full effort and stay motivated, we offer our promise that you'll shed a minimum of five percent of your body weight! Our weight loss program is available at ProHealth locations in Pensacola and Gulf Breeze.
Celebrate National Women's Health & Fitness Day by being proactive about your health at ProHealth! With two walk-in locations and five lab locations across Northwest Florida, ProHealth can help you get the results that you need.