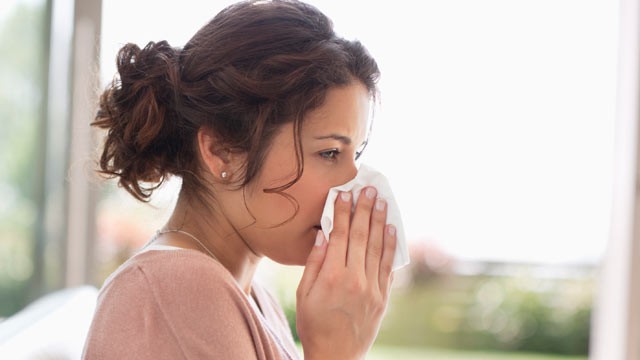 Each year, the CDC invests in a national awareness campaign to educate the general population about the importance of influenza vaccinations and encourage continued vaccination through December, January and beyond.
This year, the National Influenza Vaccination Week (NIVW) will be observed from December 7th-13th.  It's still not too late to get vaccinated, so hop on the bandwagon to good health!
The flu can be a serious disease that can lead to hospitalization and sometimes death.  Anyone can get sick from the flu.  While the flu can make anyone sick, certain people are at greater risk for serious complications from the flu.  These people include:
children younger than 5, but especially younger than 2
adults 65+
pregnant women
American Indians and Alaskan Natives
people with medical conditions including asthma and neurological and neurodevelopmental conditions
Symptoms of the flu can include fever, cough, sore throat, runny or stuffy nose, body aches, headache, chills and fatigue.  Some people may also have vomiting and diarrhea.
The CDC recommends that everyone 6 months of age and older receive an annual flu vaccine, as it can reduce flu illnesses, doctors' visits, and missed work and school due to flu, as well as prevent flu-related hospitalization and deaths.
Flu viruses are constantly changing.  Each flu season, different flu viruses can spread and they can affect people differently based on differences in their immune systems.  Even healthy children and adults can get very sick.  Because of this, the composition of the flu vaccine is reviewed each year.  If needed, the vaccine is updated to protect against the influenza viruses that research indicates will be the most common during the upcoming season.  Even in years when the vaccine composition does not change, new flu vaccine is manufactured every season because all seasonal flu vaccine expires by the end of June.
Protect your family this year from the flu by getting yourself and your family members vaccinated at any one of our ProHealth locations in Pensacola, Gulf Breeze, Milton, Santa Rosa Beach, Fort Walton Beach and Crestview.