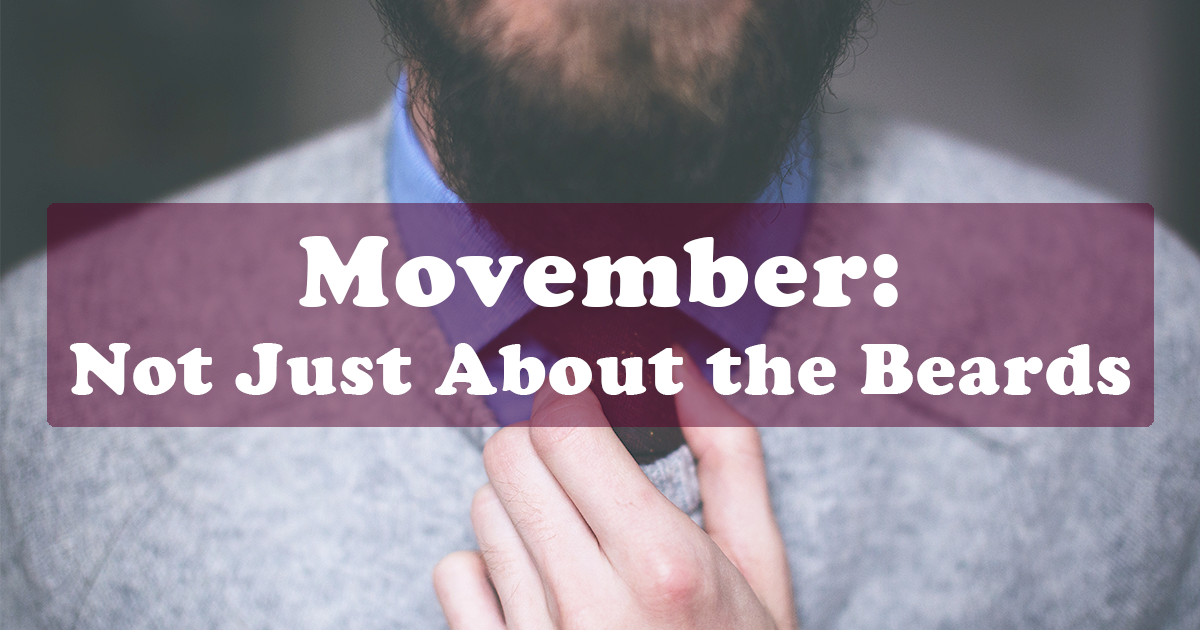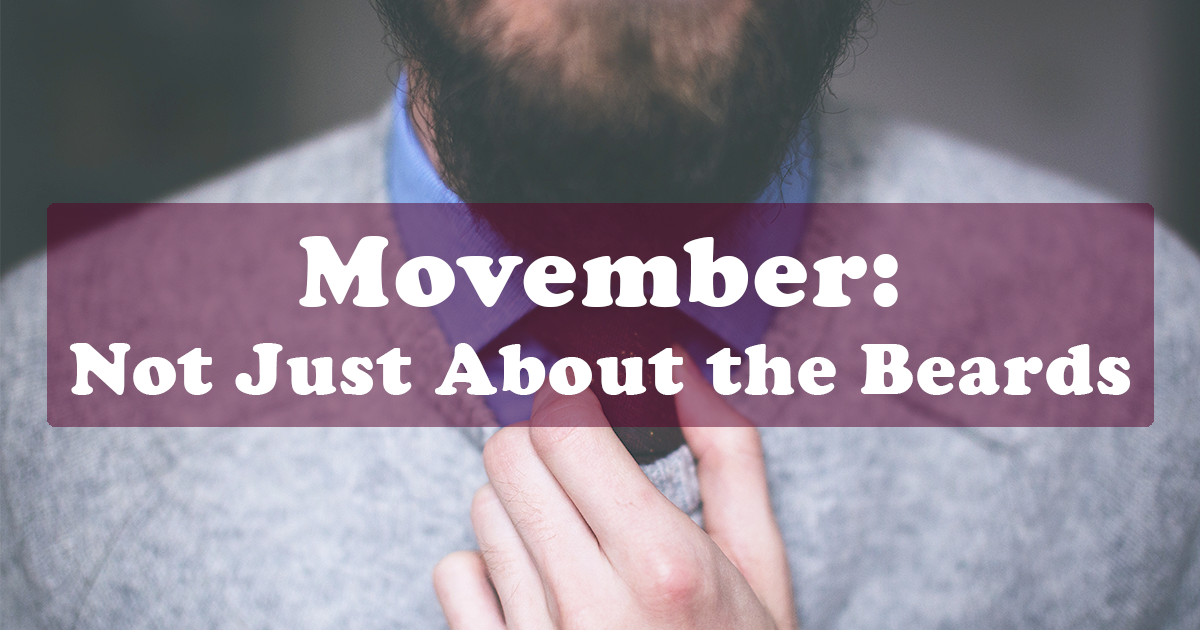 October is breast cancer awareness month, aka "wear all of the pink all of the time" month. May is Osteoporosis month. May 12 is even National Women's Health Check Up Day. It seems like there's a month, or at least a day, dedicated to every cause
and every food and every genre of movie or music these days, and women's health is no exception. Information about women's health is not only easy to find, it's advertised and pushed in our faces nearly 24/7.
But what about men?
Don't men need to watch their health, too? Rest easy, fellas, and welcome to Movember! ProHealth has a nifty list for you to make sure you take care of all of the right things at all of the right times.
Ages 18-35
For those of you who are 18-35 years old, you've got a short list of things to start getting checked or to watch out for:
You should have a cholesterol screening every 3-5 years, unless it's elevated, in which case check it more often.
You should also check your blood pressure at least once a year. Again, if elevated, check more often.
You also need to get your tetanus booster shot every 10 years and the flu vaccine every year.
The last thing on the list is a diabetes screening. This should be done as needed IF your BMI is greater than 29.
Ages 36-64
For our guys who are 36-64, you've got a bit of a longer list to go by. Cholesterol, blood pressure, tetanus, flu shot, and diabetes screening are all still the same. We've added a few things for you, though:
All of you should be getting an annual skin exam. Why? Melanoma. Skin cancer is REAL cancer and should not be brushed off. Go get checked!
You should also be getting your thyroid tested every 5 or so years. The thyroid controls all sorts of things, including metabolism, moods, and hair loss, so making sure it's in tip top shape would be beneficial in more ways than one.
For African American men who are 40 or older, and all other men who are 50 or older, go get that prostate checked! Prostate cancer is the second most common type of cancer in American men (skin being most common) and affects approximately 1 in 7 men, so don't put this off!
For those of you who are 60 or older, go ahead and get your shingles vaccine when you get the flu shot this year if you don't already have one.
Last but not least, all of you over 50 should be getting a colonoscopy. The recommended frequency is every 10 years, and colonoscopies are very effective at detecting colon cancer, which is estimated to claim about 49,190 lives before the end of the year.

No cancer should be taken lightly

, especially the three we've mentioned.
All of these things are important, and all of them are offered at ProHealth. If you're behind on your checkups, give us a call or come on in to one of our locations. We'd love to get you up to date!
Photo credit: pixabay.com