For more than 30 years, ProHealth has been a family business built on passion for the community and perseverance. It began as the dream of Vivian Krumel, a Registered Nurse and mother of six, in 1985, when she saw the need for affordable healthcare options in the Pensacola area and realized that her expertise could truly benefit the community around her.
First conducting paramedic exams for insurance companies, Vivian expanded her services to include occupational health in 1990 and later welcomed her daughters Debbie DuFour and Danette Krumel to the team.
"This is something that we are passionate about as a family, and that passion has helped us persevere even in the midst of some of our biggest challenges," Danette says. "I knew that we could reach more people if we came up with the right plan. The overall vision was to be a place where people could walk in with questions or concerns about their health and walk out with the solutions they needed. I knew that we had a great future and that we would be able to change lives with our work."
It truly started as a grassroots company, operating from one room in the Krumel home and then moving into the garage, where more space added the ability to provide more care to more patients. ProHealth moved their primary office to their current location in Pensacola in 1998.
Throughout the time of its growth, ProHealth has never lost site of its roots as a family-owned and operated company. What was once a one-office operation with one full-time and one part-time employee has now become a brand with seven offices and more than 30 employees, but it has never lost its family-feel. Each member of the team is their family. Whether they share the Krumel name or not, they still share the same dream and passion for providing affordable, quality healthcare to their community.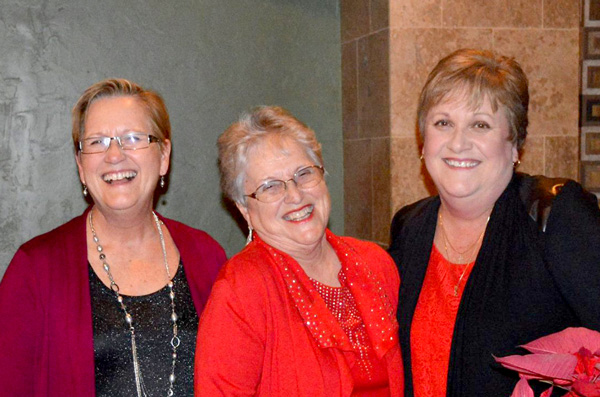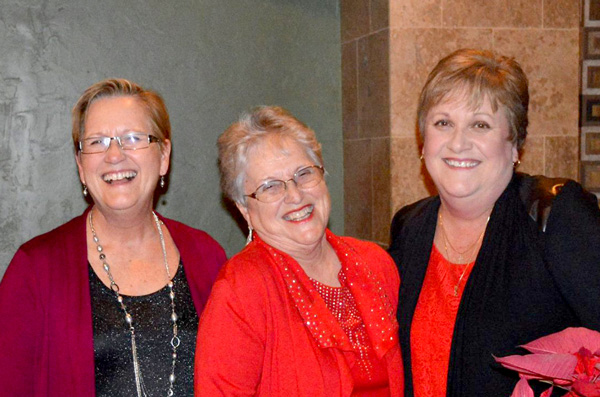 Contact us for quality care at an affordable price.
More Care, More Community
In 2010, ProHealth added the medical clinic to their range of services after the oil spill devastated the Gulf Coast. During the course of working with oil spill workers to provide them with medical testing, they encountered an overwhelming number of workers in need of healthcare to address high blood pressure and other treatable conditions that – if untreated – would leave them unable to work. Unfortunately, most were uninsured and did not have a way to get treatment. An encounter with a nurse practitioner operating a cash-based clinic inspired Danette and Debbie to adopt a similar model, and since then, ProHealth has opened two medical clinics.
Underscoring every aspect of their care is the desire to be the neighborhood medical Provider in the communities they serve. The ProHealth team treats their patients like family. They know their names, and they form relationships with them which instills peace of mind and confidence.
Unfortunately, many people are trapped in a vicious cycle of needing to work but being unable to afford the healthcare they need in order to be physically able to work. This is a cycle that the team at ProHealth is determined to help them break.
"It was so frustrating that people were desperate for jobs and often couldn't get them because of treatable health issues. There were things that could be fixed, and they needed a place they could afford to go," Danette says. "My heart went out to these people, and I knew we could do something. This is a need that drives all of us to continue in our work, and it's something that we're all very passionate about."
The Team with a Passion
ProHealth's team includes Nurse Practitioners, Medical Directors, LPN's and MA's providing quality medical care at an affordable price. Local pharmacies have been wonderful in working with the company and are a great asset in helping provide patients with the most affordable prescriptions. ProHealth also offers affordable and convenient medical memberships for individuals and businesses.
After seeing the company she founded grow to be a successful part of the community she so loved, Vivian retired in 2010, passing ownership on to Danette and Debbie. While Danette is the visionary, Debbie is the implementer, which makes them a strong team in leading ProHealth and creating a work environment that is healthy, happy and extremely service-minded.
"I've gotten to know Debbie so much more than I would have, and we've become so close – it's been a great thing," says Danette.
"Working with family is always a challenge, but we each have strengths and weaknesses, and we play off of those. It makes running the business so much smoother because we know each other so well," Debbie adds.
Popping in on occasion to stay involved, Vivian still holds her nursing license after over 60 years, and still does some work for ProHealth when she sees that she can lend a hand.
"She's my mentor and my hero," says Danette. "You don't really know your mother until you've worked with her."
Through the generations of their family and the growth of the business, ProHealth has been focused on one very important thing – providing the community with the best medical care possible, in ways that they can afford.
Contact a local ProHealth location today to learn more about our team and our healthcare services today!