The Many Perks of a medical membership
Now that the mandate for health insurance has been eliminated, a ProHealth Medical Membership (PMM) can be very beneficial for an employer who would like to give their employees a health benefit that is actually affordable!
PMM gives members to both ProHealth Medical Care clinics located in Pensacola and Gulf Breeze. The copay is just $12.00 per visit. Discounts are yet another big reason to sign up. ProHealth Medical Membership makes it easy for businesses to provide their employees with top-notch primary, preventative, and urgent medical care. We encourage members to make full annual payments. If you do so, your first month is on us!


Membership Benefits
Teladoc 24/7 virtual care access
Unlimited visits to both ProHealth Medical Care locations
$12 co-pay per visit
10% discount on lab work & procedures
50% discount on Vitamin B12 shots
Free yearly flu vaccine for each member
First month free if year total paid in full
Quarterly Wellness Newsletter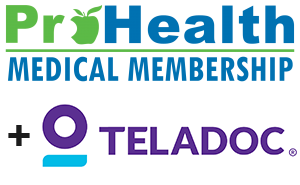 Significant Savings
Members receive a 10% discount on lab work and procedures done in the clinic.
Business members can reap the rewards of significant savings on vitamin B12 shots. They can get half off these shots.
Free influenza vaccines are available to all of our members.
Wellness newsletters are yet another noteworthy membership perk. We send our business members these helpful and informative newsletters on a quarterly basis. These newsletters discuss optimal health. If you want access to healthcare information that's updated, reliable and precise, you can't beat the information we bring to the table.
The goal here at ProHealth Medical Care is to promote optimal health for all of our members.
Membership fees
$12/visit co-pay
$34.95/month/person
$25 registration fee applies unless entire year is paid upfront
Membership terms
Must give a credit card or allow bank draft
Minimum 6-month contract is required
Services not included: HIV treatment, MRI, Cancer treatment, broken bones, X-ray, stroke or heart attack, ultrasound or lab work
Medical Care Procedures
We provide business members with various choices in medical services. That's why we have a large and constantly growing membership base. Our members appreciate our plentiful and diverse options. We can help patients who need vaccinations, travel vaccinations, and routine physicals. Our other medical care focuses include cardiovascular health, diabetes, and mental disorders. People can turn to ProHealth for in-depth assistance with a broad range of conditions. Some notable examples of these are depression, sleeping issues, high cholesterol levels, Type 1 diabetes and Type 2 diabetes.
Teladoc Online Doctors
Despite your best intentions as a business owner, offering company-funded health insurance plans isn't always possible. We at ProHealth understand the burden that offering a medical plan can place on a business owner. We also appreciate the costs that NOT having insurance puts on an individual whenever the need for care arises. For that reason, we encourage business owners to consider the alternative of offering their employees ProHealth Medical Memberships. Our memberships not only provide them with access to affordable care, but also exclusive access to virtual care and online doctors through Teladoc.
Comprised of a global network of licensed physicians and medical specialists offering their services 24 hours a day, seven days a week, Teladoc connects patients with a practitioner in their state who can consult directly with them about their case. This extensive online community of professionals is the perfect solution to having access to care around any schedule without the need to visit an office. This means that your health truly is at your fingertips. For business owners looking to improve employee health and decrease lost time on the job, Teladoc provides their employees with care that requires no time from their work hours. And that's a job well done.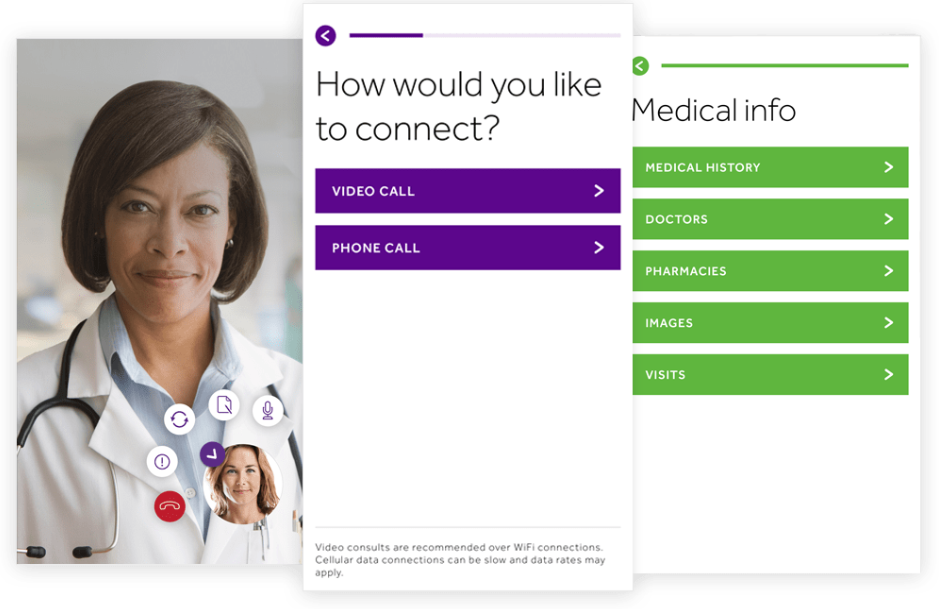 Our Membership Requirements
Businesses should understand our terms in detail prior to signing up for our medical memberships. Members must provide us with credit card information or bank draft access. We have minimum contract requirements in place as well. Businesses need to sign contracts for no less than six months. It's also important to take note of the medical care services that are not part of our business healthcare membership programs. These services are laboratory work, ultrasounds, HIV (Human Immunodeficiency Virus) treatment, cancer treatment, MRIs (Magnetic Resonance Imaging), heart attack treatment, X-rays, stroke treatment and broken bone treatment.
ProPack
For businesses in search of affordable care to provide their employees, we also have ProPack, which allow businesses to purchase office visits to ProHealth Medical Care in bulk. Our ProPack serves as a great way to try out ProHealth Medical Membership benefits on a short-term basis. ProPack offers three options that will not expire, making them extremely beneficial to small business owners unable to provide employees with full insurance coverage.
Whatever needs you might have, ProHealth Medical Care can offer you medical solutions that will suit your schedule and your budget, without sacrificing the quality of your care. Our ProHealth Medical Memberships are one of our best resources in serving the needs of our community by reducing your out-of-pocket healthcare costs.
Contact a local ProHealth Medical Care location today to learn more about our medical memberships today!