Medical Clinic Jobs at a Company Full of Pros
At ProHealth, we're a company built on the medical and healthcare test services we provide to our clients in the community as well as in the business world. But our brand relies on more than just what we do. It relies on who we are as a team, as well. We are a like a family with a company culture that keeps us strong and truly reflects our dedication to the people we serve. When we look for new employees, for our medical clinic jobs, we look for people who possess our core values: reliability, friendliness, trustworthiness, flexibility, gratitude humility and the ability to be a team player.
We offer a great deal to our employees because we value them and want them to know that we truly do consider them to be an essential part of a happy, healthy team. Our company culture, our core values, our fun atmosphere, our flexible schedules, our great community relations and active involvement in the community, our small company environment and our benefits all speak strongly to our Pros at ProHealth. In a competitive job market vying for great employees for medical clinic jobs, those are qualities that make us stand out.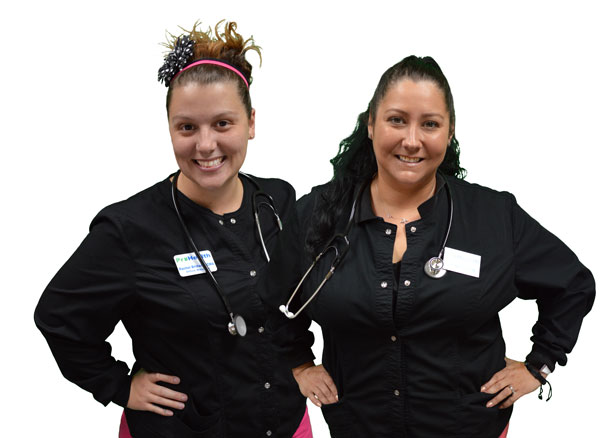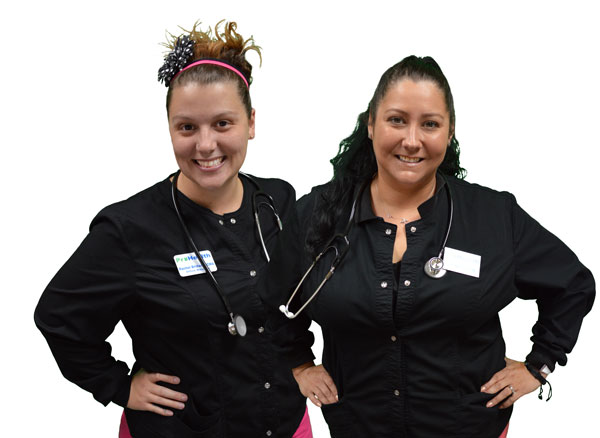 Walk in with Questions. Walk Out with Answers.
Our Benefits
The benefits we offer include:
401(k) Savings plan (after one year)
Auto mileage reimbursement
Dental plans
Vision plans
Healthcare benefits
Holiday pay
Paid time off
AFLAC supplemental insurance
Family/maternity leave
At ProHealth, our mission as a company is to positively impact the wellness of every patient. We have an emphasis on projecting and engendering positivity at ProHealth. It's important to be happy, both in work and in life. When our employees are happy, we believe that they are better able to work with our patients and provide them with higher quality care.
Work with Us
ProHealth is proudly a woman-owned, drug-free workplace that recognizes and respects the individual needs of our team. We work closely with them to meet their career and personal goals. Most importantly we want this to be more than just a job – we want it to be a true career and a part of a future that our employees look forward to. We love to hire people for our medical clinic jobs who are excited about what they do and passionate to be part of making the world a happier, healthier place to work and to live. These are the people that keep our presence strong in the community and make us an industry leader in the services we provide.
We encourage people to come and see what makes us different - we know you'll like what you see and want to be part of our team.