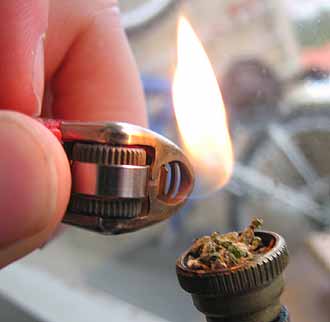 There are a number of reasons why an employer should care if their employees smoke marijuana over the weekend.
First, employing people who smoke marijuana exposes your business to liability!  Employers can face fines or be shut down for allowing someone who previously tested positive to continue working without required rehabilitation.
Second, how do you know if the employee is only smoking pot over the weekend?  No drug test can tell you when someone used an illegal drug.  They can only confirm if an illegal substance was used.
Plus, research shows that marijuana effects can lead to addiction and the abuse of more addictive drugs such as cocaine and heroin.
Third, consider the harmful effects of marijuana on the body and in the workplace.  Smoking marijuana effects include a weakening of the immune system, loss of verbal skills and judgment, and leads to the severe impairment of a person's ability to create and recall memories and events.  High doses of marijuana in the system can cause hallucinations and delusions, increasing the possibility of the user to place him/her in unsafe situations.  Does this sound like the type of person you want running your business or operating your machinery or company vehicles?
Although marijuana use is widely accepted these days, it is still considered an illegal substance.  Where do you and your business draw the line on laws to ignore?
References:
https://usamdt.com/is-it-ok-if-my-employees-smoke-pot-on-the-weekends/