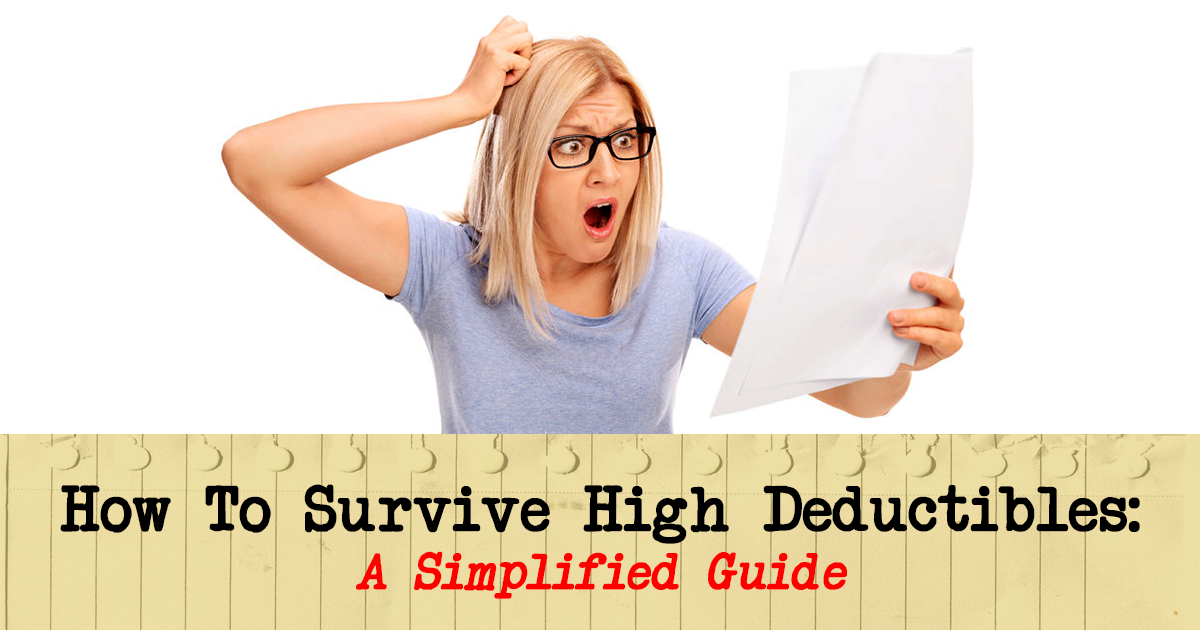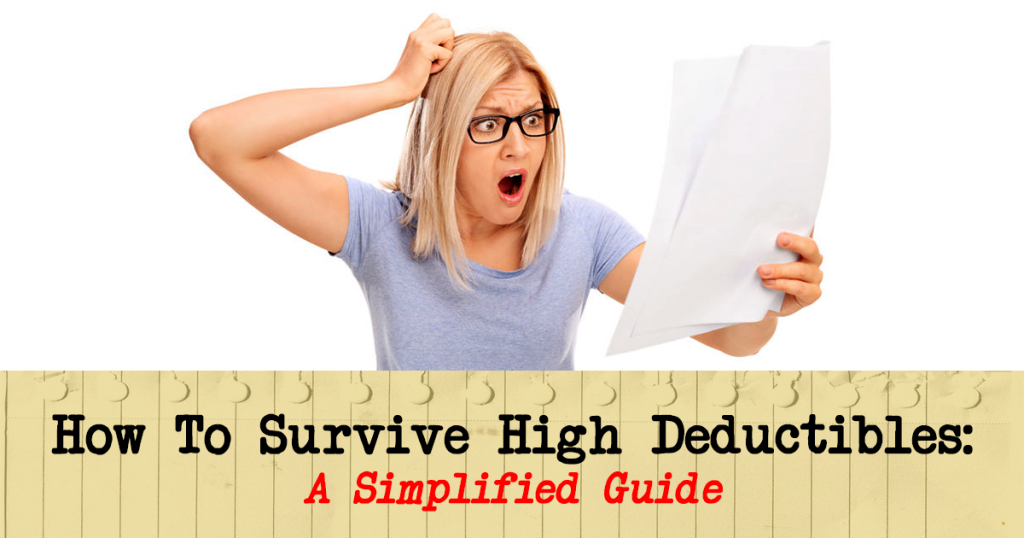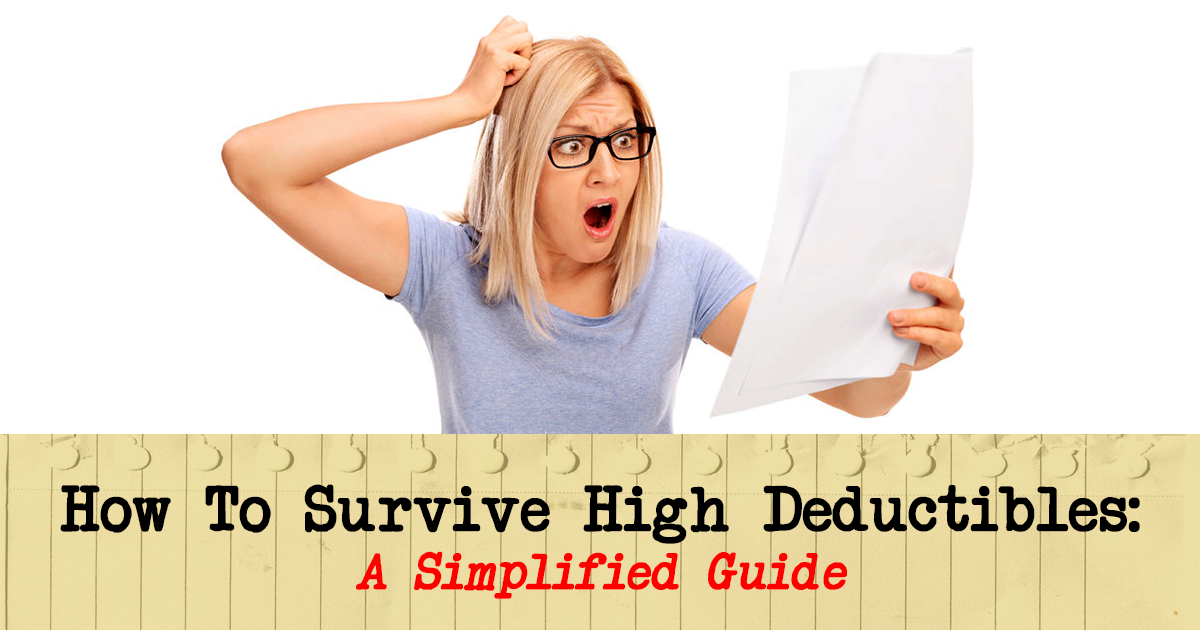 Here's a scenario for you: you have a head cold, so you go to the doctor. The doctor writes you a prescription, so you take it to the pharmacy. The pharmacy fills it, and your copay is $154 for a seven-day antibiotic prescription. Seems crazy expensive, right? You ask why it's so expensive and the technician explains that you have a $300 prescription deductible. Prescription deductible? When did they start having deductibles just for prescriptions? Fast forward two weeks to getting that bill for the doctor's visit in the mail. $543?! No way! You call the clinic, and they inform you that your copay is high because you also have a $2,000 clinic visit deductible. Now you find yourself neck deep in medical bills over a head cold and you regret not toughing it out. What if I told you there's a better way? Allow me to explain. 😀
First of all, let's talk about why it feels like everyone's deductibles are higher lately. Remember the Affordable Care Act? One of the things it did was require employers to provide health insurance to their employees. How are they affording this? One way is by offering high-deductible, low premium plans. They're cheaper on a month-to-month basis, but if you ever need them you'll find out quickly that what you save each month will quickly go to covering your deductible. As you can imagine, the result of this increase in high-deductible plans is that people are seeking healthcare much less often. Financially, this may be easier for them, but what if they really have a serious condition and they let it go for too long trying to avoid high copays? The results are sometimes catastrophic. How can you avoid being one of those people? Keep reading for a cheat sheet.
Tip 1: Claim your FREEBIES
That's right. I said freebies. Another wrinkle to the Affordable Care Act is that it comes with a lot of FREE preventative services. This category might include things like blood pressure & cholesterol screenings, mental health screenings, diabetes testing, STD testing, diet counseling, and regular OBGYN check-ups for women.
Tip 2: Ask for the cash discount
Often, doctor's offices offer (but don't necessarily advertise) discounts to patients who opt to pay cash. Often, those discounts are quite hefty. It's ALWAYS okay to ask. The worst they can do is tell you no!
Tip 3: Opt for the generic drugs
10-year pharmacy veteran here telling you GENERIC IS BEST (unless you have an allergy). Generic drugs are the brand name formulas that are manufactured at fractions of the cost after a patient has run out of the original brand name medication. The two are one and the same, except generics are much, much cheaper for everyone involved. Discuss switching to generics with your doctor and/or pharmacist before making any decisions yourself, but trust me, it's worth the conversation.
Tip 4: Get a Health Savings Account
HSAs are becoming more and more popular, and there's a good reason. HSAs are basically a tax-free savings account specifically for medical expenses. You put money in, it waits for you UNTAXED until you need it, you pay for healthcare costs with it (the card won't work for other things), and that money rolls over year after year until you need it.
Tip 5: Don't freak out
There's always another option that doesn't consist of drowning yourself in medical bills! Keep asking questions, keep making phone calls, and never skimp on your healthcare!
Tip 6: Enroll in a Medical Membership
To combat the rising costs of healthcare in the U.S., many medical clinics & other practices have started offering membership plans. This is NOT insurance, but can be used in lieu of your insurance to help you avoid deductibles. Specifically at ProHealth, you'll enjoy Flat monthly rates, $12 copays, free flu shots, discounts on lab work & B12 shots, and free registration of family members.
Our medical membership program covers all the basics, like colds, minor emergencies, blood pressure management, kid's health, physicals, women's health, and depression/anxiety treatment. We offer several different options for individuals, families, and businesses, including our ProPack plan for business who want to provide affordable, simple healthcare for their employees. We also offer 24/7 access to our Teladoc program to all members. This is access to doctors with a quick dial, tap, or click who are there to discuss your symptoms & concerns, then help you decide on a treatment plan without you ever having to come into the office. You can reach Teladoc doctors via phone, the internet, or an app. It's like house-calls, but better!
If you're interested in signing up for our Medical Membership plan, or have more questions about it, feel free to check out our website, give us a call, or come on in to any of our 3 panhandle locations. We'd love to help you out!
Sources: