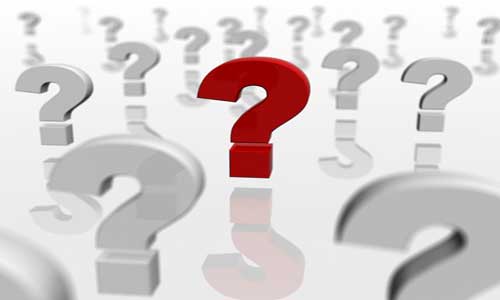 Don't Spread the Love! How do I know if I have an STD?
Sexually transmitted diseases – or STDs, as they're more commonly known – are a serious matter that should never be left untreated. They're also alarmingly common, which means that they spread at an equally alarming rate, especially when they've gone undetected. If you've asked your physician the question "How do I know if I have an STD?" you've probably realized the importance of taking matters into your own hands and being proactive in reducing your risk.
STD Prevention
Naturally, the most important thing is knowing how STDs can be prevented. Forewarned is forearmed, and prevention is often a matter of taking precautions including:
Abstinence
Being careful in choosing your sexual partners
Getting checked regularly for STDs
Knowing the symptoms of STDs enough to recognize them in a potential partner
Limiting your sexual partners, as the more partners you have, the greater the risk you face
Monogamy
Using latex condoms
Signs of STDs
If you've had unprotected sex, the chances of contracting an STD run high, so it's important to know the signs. A few symptoms include:
Aches, pains, fever and chills
Bumps, sores or warts near the mouth, anus or genitals
Genital discharge, which may have an odor
Jaundice or yellowing of the skin
Loose stools
Night sweats
Pain during sex
Pain during urination
Rashes on the skin
Severe itching of the genitals
Swelling or redness in the genital area
Unexplained weight loss
Vaginal bleeding unrelated to menstruation
Testing, Testing, Testing
If you've asked yourself and your doctor the question "How do I know if I have an STD?" you're obviously concerned. Now is the time to get tested, and the way you get tested for an STD is through physical examination by the doctor as well as a few more in-depth tests that not only determine the presence of an STD, but also what kind. These tests include:
Urine samples
Swab samples of the inside of the mouth
Swab samples from the genitals
Swab samples of any genital discharge or sores
Treatment
Once you've determined the presence of an STD, you'll need to know how to treat it. Generally, how to treat an STD is through the use of antibiotics prescribed by your doctor. It's extremely important that you take all of the medication, even if the symptoms go away. Some physicians may also provide additional antibiotics for your partner so that treatment occurs simultaneously, reducing the likelihood of transmission or recurrence.
STD Care and Beyond
At ProHealth, we know that preventing the transmission of STDs is extremely important. For that reason, each of our walk-in clinics and labs have convenient hours and locations throughout the area from Crestview to Pensacola, and our team of caring medical professionals offer quick, convenient lab testing for STDs without judgment and offer continuous support throughout your treatment. As local healthcare experts with deep hometown ties, we're passionately making the members of our community a healthier one; and we strive daily to make our range of care affordable and simple for everyone.
Contact your local ProHealth facility if you're facing the question of "How do I know if I have an STD" today!