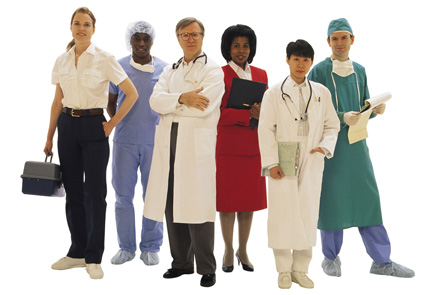 At ProHealth, we love to partner with the community in the name of wellness. We like to offer help for free. And we love to keep things simple.
That's why we're big fans of health fairs
Health fairs can look two different ways:
1. We assemble local healthcare providers and come to your location
2. You arrange for the local healthcare providers to convene at your location.
Either way, we all show up to your location with an army of health professionals ready to share our expertise and information with you! And the event doesn't cost you a thing!
What does ProHealth offer at a Health Fair?
Vaccinations (flu, pneumonia, tetanus)
Affordable blood work (which is 50-75% cheaper than most other providers)
Health screenings (including blood pressure, height and weight, etc)
Education and information about prevention, conditions and our services
Who else would come to a Health Fair?
We have relationships with local chiropractors, weight loss professionals, diabetes management groups, women's health doctors and others who also happen to enjoy partnering to serve the community via health fairs. Hey, why don't you invite us all over for a Health Party?!
Who benefits from a Health Fair?
They're great for businesses, churches, the elderly and students (like the one we're a part of at the University of West Florida's tomorrow!)
If you have any questions about hosting a health fair, feel free to call Danette Krumel at (850) 434-6168 x4.