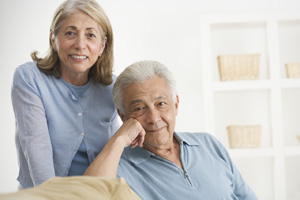 We have just received our Fluzone High-Dose shipment. In case you haven't already heard, Fluzone High-Dose is a new influenza vaccine specifically formulated for adults 65 years and older.
Most already know that older people are at greater risk of serious complications from the seasonal flu compared with young, healthy adults. Even still, the statistics may shock you. According to the Centers for Disease Control and Prevention (CDC), more than 200,000 people are hospitalized from flu-related complications every year in the United States, and 60 percent of those occur in people 65 years and older. Although this group comprises only 15 percent of the U.S. population, it also accounts for 90 percent of the seasonal flu-related deaths.
The new Fluzone High-Dose vaccine triggers a more robust immune system in the population which suffers most from influenza-related complications.
For more information about the new FDA-Approved flu vaccine, please visit:
https://www.fda.gov/NewsEvents/Newsroom/PressAnnouncements/ucm195483.htm
And check out ProHealth's founder and registered nurse, Ms. Vivian Krumel, in this YouTube video exploring the new senior high-dose flu vaccine:
https://www.youtube.com/coawfla#p/u/7/u5g1gyC7MHE
Fluzone High-Dose is available at every ProHealth location and community clinic for $35. Medicare Part B covers it as well!