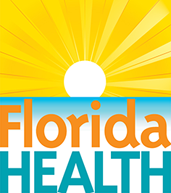 A Public Health Advisory issued by the State Surgeon General and State Health Officer has declared a Hepatitis A virus (HAV) warning. Florida had 385 cases of Hepatitis A infection in 2018, which is three times higher than average. While most patients with HAV infections will fully recover, HAV can cause severe liver damage, and 77% of recent cases in Florida have required hospitalization.
Hepatitis A Symptoms can include:
Jaundice (yellowing of skin and eyes)
Fever
Diarrhea
Fatigue
Loss of appetite
Nausea and vomiting
Stomach pain
Dark urine
Pale- or clay-colored stool
Infections occurred across all demographics, but a majority of cases were males that are 30-49 years old. Common risk factors include drug use, homelessness, and unprotected sex. HAV is transmitted person-to-person through the fecal-oral route, including fecal-contaminated food or water, and can easily pass the disease to others within the same household.
The CDC Advisory Committee on Immunization Practices recommends that the following persons be vaccinated against HAV:
All children at age one year
Persons who are at increased risk for infection
Persons who are at increased risk for complications from HAV
Users of injection and non-injection drugs
Persons who are homeless
Men who have sex with men
Persons who have chronic liver disease
Persons traveling to or working in countries that have high or intermediate endemicity of HAV
Persons who have clotting-factor disorders
Persons having direct contact with persons who have HAV
ProHealth offer Hepatitis A vaccinations in Northwest Florida at all of our walk-in clinics and lab work locations. Each year in the United States, up to 60,000 adults die from vaccine-preventable diseases or their complications. Health care providers are also reminded to immediately report all cases of hepatitis A to your county health department to ensure a prompt public health response to prevent disease among close contacts.