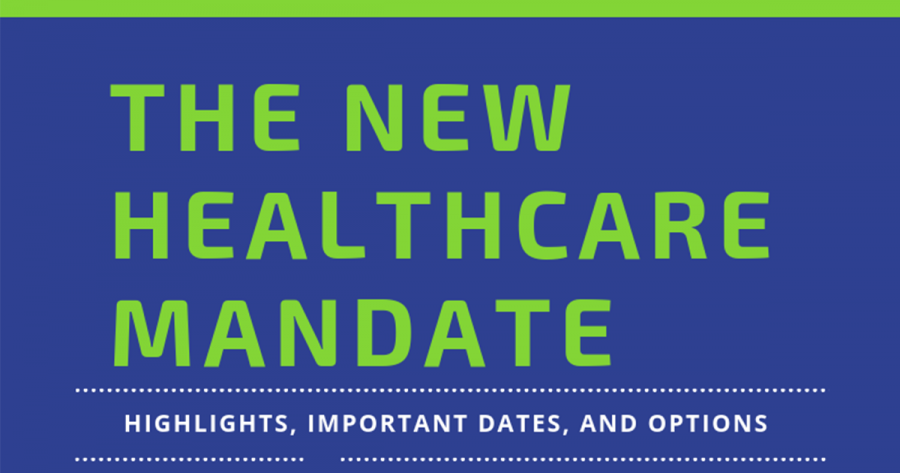 The Affordable Care Act included a health insurance mandate which required all citizens to have health insurance policy or pay a penalty. As a result, many people have experienced a rise in health care costs. In Florida, some of the most affordable plans available saw a premium increase of 13.9 % and other states are seeing an increase of as much as 66%.
Also, small business owners with more than 50 employees had to offer health insurance to their employees. This requirement will also be lifted in January of 2019.
With all of the confusing changes and rising costs associated with health insurance, Medical Memberships have become an attractive option for individuals and businesses alike. In Northwest Florida, ProHealth offers medical memberships for only $34.95 a month. Every member is equal and provided the same coverage and care for the same price.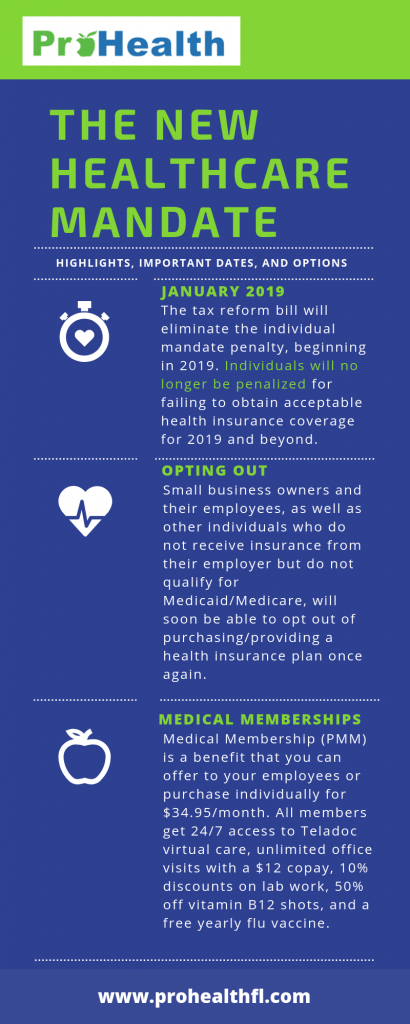 ProHealth Medical Membership benefits include:
Unlimited office visits at clinics located in Pensacola and Gulf Breeze
Unlimited and free 24/7 access to Teladoc (can be used from anywhere in the United States)
Low $12 copay for office visits
10% discount lab work and procedures
Free yearly flu vaccine
A 50% discount on vitamin B12 shots
The ability to add family members with no registration fee.
For more information about medical memberships visit ProHealthFL.com.
TLDR;
The tax reform bill will eliminate the individual mandate penalty, beginning in 2019. There will no longer be a penalty. However, mandate penalties can still apply for 2017 and 2018.