LOW-COST FLU SHOTS FOR FLU PREVENTION
While it seems so easy to dismiss when you're healthy, the flu is a disease that is extremely expensive – especially for business owners. All of those missed working days or reduced productivity levels for employees who DO actually venture into work when they're starting to come down with the flu or on the tail end of their recovery from it add up. All of those germs being passed around from one person to the next, which continues the vicious cycle of low-performance levels and missing employees can be mitigated with low-cost flu shots.
Rather than simply trying to shut your eyes and ignore flu season altogether, it's a wise business practice to encourage your employees to get flu shots. Fortunately for people who don't have a big budget for medical care, we at ProHealth offer low-cost flu shots for $32 available at any of our many locations.
Fast and Low-cost Flu Shots
When a client comes into our flu clinics to receive one of our low-cost flu shots, you are welcomed to walk in, and we will take care of you as quickly as possible. We know that you are busy, and we will get you in and out as efficiently as we can!
Whether you realize it or not, flu season lasts more than six months of the year, running from October until May with its highest peak months between December and February. That's quite a long time to be dodging the flu outbreak, but a simple flu shot can put your mind at ease. One shot, and you'll know that your immune system is well fortified against the swirling soup of flu that hits the country with such force each year.
Take $5 OFF your shot! Enter your email address to receive the coupon.
Low-cost Cost, Invaluable Prevention
As an individual, the $32 investment into a low-cost flu shot at ProHealth probably isn't staggering to your finances. Especially when you consider the fact that, in the face of the many medical expenses you could face if you DID get the flu, that $32 is a relative drop in the bucket.
As a business owner, ProHealth's low-cost flu shots will save incalculable costs when you consider the facts. On average, sick employees can miss as many as ten days of work if they have the flu, and one person can pass on the flu virus to as many as 42 other people.
Should You Get It?
The flu shot can provide protection against four strains of the flu. For those individuals at risk for serious complications from the flu – babies, older individuals, and anyone with a highly compromised immune system – the flu shot is even more important. Regardless of age or health condition, however, the CDC strongly recommends that anyone six months old and over be given a flu shot each season. According to studies, flu shots can reduce the risk of contracting the flu as much as 60 percent.
Inexpensive Doesn't Mean Ineffective
The low-cost flu shots we provide at ProHealth are every bit as effective as those offered within traditional hospital settings that may cost far more. The cost may seem low, but the benefits are greatly invaluable to you and the people around you. We highly encourage business owners to urge their employees of the need to be vaccinated, and we hope that individuals will take it upon themselves to stop into one of our locations to receive a low-cost flu shot from one of our technicians.
At ProHealth, we pride ourselves on the quality of our care and the personal service we offer each patient who walks through our doors. Whether someone comes into one of our ProHealth facilities for full-service medical care or is seeking a low-cost flu shot, our team of healthcare experts and physicians is completely dedicated to providing whatever care you might need and the answers you seek.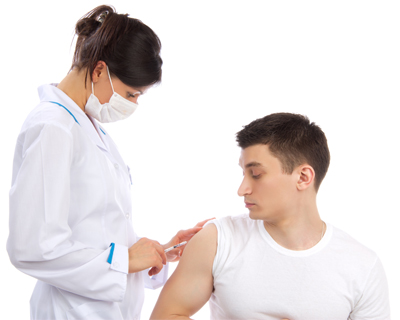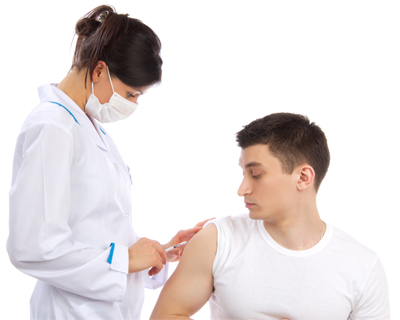 Quality Care with Great Range
Our facilities throughout the area provide a range of services including:
DNA Paternity Testing
Drug Testing
Medical Services
STD Testing
TB Testing
Vaccinations
Vitamin B12 Shots
Pneumonia Vaccinations
Tdap Vaccinations
Tetanus Shots
Contact your local ProHealth facility to learn more about the medical services and low-cost flu shots we offer today!