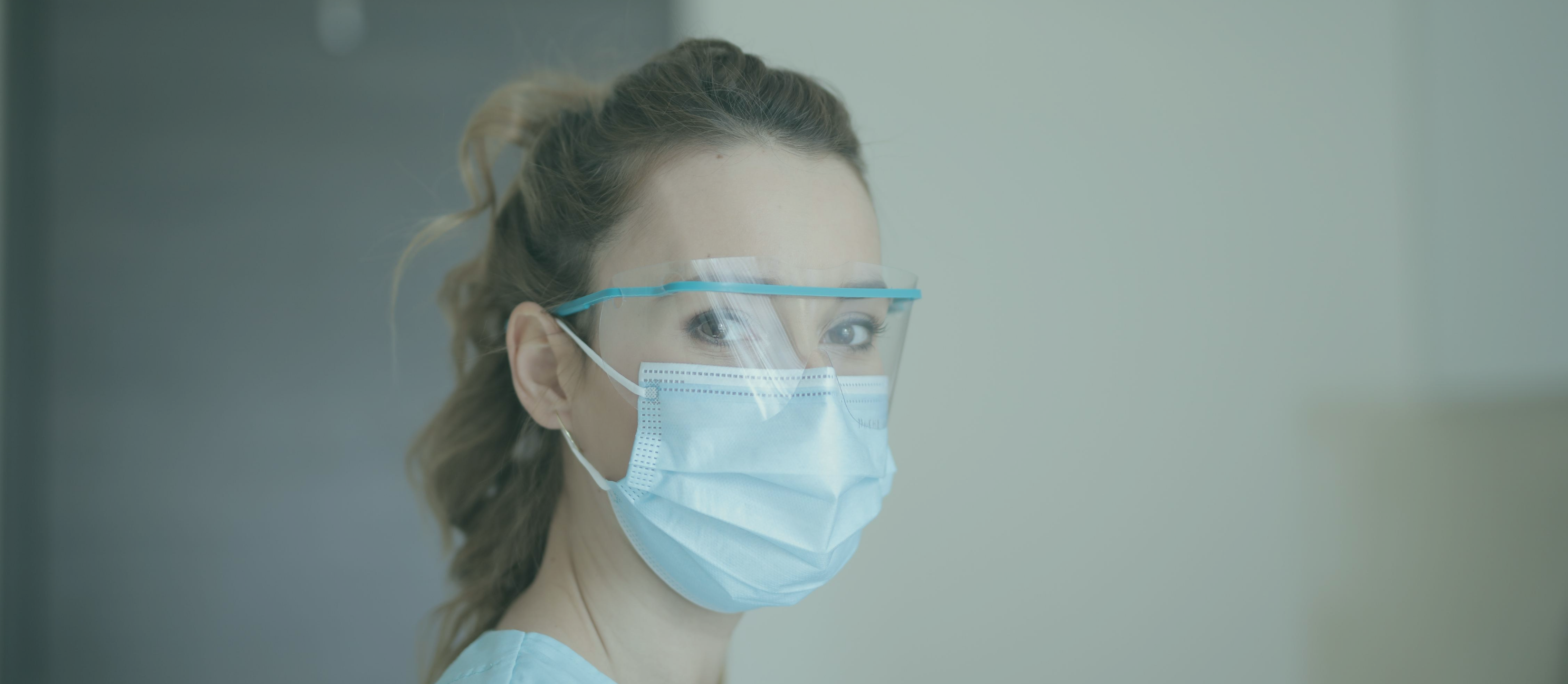 The world is opening back up, but the Coronavirus is still present. Do you need guidance for Respirator Fit Testing? Living in a COVID-19 world looks different now. Respirator Fit Testing is a way to provide peace of mind. The danger of contracting the virus has not changed. When a person sneezes, they send 100,000 bacteria and viruses into the air at 100 mph. Jobs in the dental industry and medical field are at high risk of exposure. Masks help lessen the risk of exposure for the patient and worker if sealed correctly. The only way to test your employees' masks is to do a Respirator Fit Test.
Providing Peace of Mind
Leaving the house for work or daily tasks has become very unsettling for most people. Respirator Fit Testing can provide safety and peace of mind for not only your staff, but also your patients. The test will determine if it is a positive or negative seal around the face. A positive ensures the mask is tightly secured around the face, lessening the risk of exposure.
Preparing for the Respirator FIt Test During COVID-19
Come into ProHealth for a Respirator Fit Test at $40
Want us to come to your office? Our staff will come on-site for $50/test.
It is required for all healthcare professionals to take the test under the Respiratory Protection Standard, 29 CFR 1910.134.
The test only takes 5-10 minutes for each person.
There can be no facial hair when this test is preformed, it can hinder the testing results.
FIT IT so you don't have to QUIT IT!
Safety is the most important concern living in a coronavirus world. The only way through is by working together for a safer future. Get your masks fitted with the Respirator Fit Test, for your peace of mind and ours.
Find a Location Near You:
Pensacola: (850) 434-6168| 3298 Summit Blvd. #33
Gulf Breeze: (850) 677-0737| 1157 Gulf Breeze Pkwy
Milton: (850) 626-3430| 5825 US-90
Crestview: (850) 689-7592|102 Alabama St, Suite B
Fort Walton Beach: (850) 243-2900|11 Racetrack Road Northeast D1
At ProHealth, we offer guidance for not only Respirator Fit Testing, but also a wide range of other occupational health services during COVID-19. Rest assured ProHealth is a locally owned occupational testing company that was established in 1985 and has been doing drug and alcohol testing since 1989. All drug testing collectors are DOT certified and they conduct rapid, lab-based tests with professionalism and efficiency. ProHealth has provided services to both governmental and private industries including Escambia County School District, Gulf Power, Walmart, and many more.