Drug Testing Options in Northwest Florida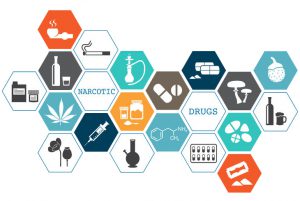 Employers want to create a safe work environment for their employees, not surprisingly, employees want the same thing. According to a Gallup survey, employees typically favor drug testing of workers in safety-sensitive jobs 95 percent. People realize that the reality is that many of those injured in "serious" drug-related accidents at work are not the drug abusing employees but innocent coworkers. The preference for a drug-free environment extends beyond high-risk jobs, as a majority of employees in all positions support drug testing for a multitude of reasons, including resentment towards employees who show up to work intoxicated or impaired.
Employees who abuse drugs or alcohol may exhibit: 
Increased involvement in accidents

Indifference toward safety rules

Disregard for the safety of others

Increased mistakes

Inconsistent work quality

Reduced productivity
Random Drug Screening Program – We use a random generator software program designed specifically for random selection on a weekly, monthly, or quarterly basis.
Drug-Free Workplace Programs – ProHealth offers customized programs that can accommodate companies' specific requirements and save employers up to five percent on their workers' compensation insurance premiums in the State of Florida.
DOT and Pre-Employment Physicals – Our walk-in DOT and pre-employment physicals are available at our Gulf Breeze and Pensacola locations. At our Fort Walton Beach or Crestview locations, you need to have an appointment.
We also offer individual drug testing for concerned parents. You do not need a doctor's note and all results are confidential.
Drug Test Options
5-Panel Screen – Marijuana, Cocaine, Opiates, PCP, and Amphetamines
HHS DOT-lookalike – 5-Panel Test plus MDMA and 6-am
9-Panel Screen – 5-Panel Test plus Barbiturates, Benzodiazepines, Methadone, Propoxyphene,
10-Panel Screen – 9-Panel plus Methaqualone
12-Panel Screen – 10-Panel plus Buprenorphine and Oxycodone
eCup Screen – Electronic Rapid Notification
Steroid
Cotinine (Nicotine)
Observed Collection
Alcohol Testing
QED-Saliva Swab
Breath Alcohol Testing
Breath Alcohol Confirmation
ETG Testing
ETG with 5 Panel Drug Test
We Can Help
Get in contact with ProHealth as soon as possible to find out more about our drug testing service. If you need a workplace drug test for any reason whatsoever, call ProHealth without delay to learn more about our drug screening options in Northwest Florida.