Comprehensive Drug Testing Programs
Do you want some peace of mind? ProHealth offers lab-based tests, rapid drug tests, multi-panel tests, oral drug tests, and hair testing, Department of Transportation (DOT) drug testing, Health and Human Services (HHS) testing, and A LOT more!
Drug Testing services are available at all locations!
On-Site & After Hours Offered to Businesses!
Fees are in addition to testing/collection fees. We will go to hospitals!
7:00am — 5:00pm – $75.00 plus mileage @ $0.55/mile
5:00pm – 7:00am – $150.00 plus mileage @ $0.55/mile
Weekends and Holidays – $225.00 plus mileage @ $0.55/mile
Wait time – $50.00 per hour (1/4 hour increments)
Drug & Alcohol Testing Panels
All collectors are trained and certified. Specimens are sent to a SAMSHA approved lab (Alere Toxicology).
Results typically take 24 hours for negative results & 3-5 day wait for non-negative results.
Lab-Based Drug Testing
$45.00 5-Panel (non-DOT)
$55.00 5-Panel w/alcohol
$55.00 DOT
$50.00 10-Panel
$60.00 10-Panel w/alcohol
$60.00 12-Panel
$45.00 Cotinine (Nicotine)
$25.00 Observed collection
Instant Drug Testing
Results in less than 5 minutes!
$47.00 eCup instant test (negative results emailed in 10 minutes)
$54.00 Xcup 6-10 panel
$38.00 5-Panel Instant Test
$48.00 10-Panel Instant Test
$53.00 12-Panel Instant Test
$30.00 Confirmation
$21.00 Continine (Nicotine)
Alcohol Screens
$30.00 Breath Alcohol Testing
$30.00 Breath Alcohol Confirmation
$64.00 ETG Testing/Urine
$80.00 ETG w/5 panel drug test
$259.00 ETG Hair
$20.00 QED-saliva swab
QED: Rapid, accurate quantitative determination of alcohol in the saliva. If the QED is positive, must have confirmation with a breath alcohol test.
Hair Testing
Instant testing not available.
$95.00 5-panel
$125.00 5-panel expanded
$275.00 13-panel
$305.00 17-panel
Drug-Free Workplace Program
Consultation Fee: $175.00
ProHealth offers customized programs that can accommodate companies' specific requirements. All drug-free workplace programs differ. There are many programs that give employees access to significant savings. Some employers can save 5% on their workers' compensation insurance premiums in the State of Florida.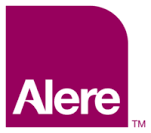 Supervisor and Employee Training
Per Session: $125.00
ProHealth can accommodate clients who need a supervisor and employee training for a drug-free workplace. If you work as a supervisor, our training assistance can come in handy. We specialize in in-depth supervisor and employee training sessions on substance abuse in the workplace that last for approximately one hour. These training sessions delve deeply into matters that pertain to employment environments and substance abuse. We provide all training participants with helpful informational material as well.
Random Drug and Alcohol Testing
Fee: $150 per year
ProHealth can manage your random drug and alcohol screening program. We use a random generator software program designed specifically for random selection.
ProHealth will then maintain records of screened employees, testing period (weekly, monthly, and quarterly) & will notify when testing is due.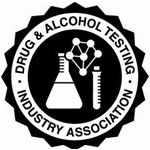 Request a Consultation
Request a consultation to find out more about our drug and alcohol testing options.
Drug and Alcohol Testing for Individuals and Parents of Teens
ProHealth also offers drug testing for parents who are concerned about what their teenagers are doing. A drug test can provide peace of mind or help to address a problem.
Another type of testing ProHealth offers is testing for people who are on probation and need periodic testing to report to the courts. Walk-ins are welcome and we will notify the proper authorities.
Medical Memberships
ProHealth Medical Membership for small businesses offers discounted medical care and lab tests.
STD Testing
Walk-in to any of our seven locations to get affordable and confidential STD testing. No appointment or doctor's order needed!
DNA Testing
Testing with a guaranteed accuracy of either 100% if the tested man is not the biological father or 99.99% if he is the biological father.
Vaccines
Adult, travel, and child vaccinations are available at all of our locations. Walk-ins and appointments accepted.
COVID-19 Testing
Keep you and your family informed and safe. Find out about the latest Covid-19 testing options and testing locations near you.
Vitamin B12
Looking for a way to increase your energy? You might need more B12! Stop by any of our locations for a B12 Injection today!
Contact Us
All of our locations accept walk-ins, but if you have any questions or would like to make an appointment, please contact us!