A Drug Free Workplace is the best workplace
An employee who is on drugs can place your business in extreme jeopardy if he/she has an accident, somehow breaches confidentiality or causes a financial problem because of an addiction. In order to protect your company as well as the other employees in your workforce, ensuring that you have created a drug free workplace is vital in keeping your organization safe and going strong.
One of the best things you can do as a business owner is to create a Drug Free Workplace program. You can establish guidelines for how to handle situations in which drug abuse is suspected as well as institute plans for conducting drug and alcohol testing. To be most effective, these tests should be conducted at key points including:
Pre-employment
Randomly
When reasonable suspicion has been raised
Post-accident
Statistically speaking, more than 10 million drug users are employed, which means that you might unknowingly be employing someone with a problem. By conducting drug tests, you'll be arming yourself against the unexpected so that you can prevent dangerous situations and keep your workforce completely free of drugs.
Contact us today to take control of your health.
How a Drug Free Workplace Works for You
Drug free workplaces have many benefits, some of which you might never have considered.
A five-percent discount on Workers Compensation premium
Improved employee morale
Improved productivity levels
Reduced losses due to absenteeism, fraud and theft
Lower medical costs and health insurance premiums for healthier employees. Drug use and abuse often result in the need for the use of more healthcare, increasing the costs your company must carry.
Reduced occurrence of accidents
Safer environment for employees as well as customers
Risky Business
Substance use and abuse of any kind can put your business in danger in a multitude of ways. You may have employees who are responsible for handling vital functions for your company such as dealing with large amounts of money, monitoring essential equipment or even simply representing your brand. Each of these roles will be risked by substance abuse, so drug testing is crucial in ensuring that the employees you've entrusted will be able to perform their duties properly.
In some cases, substance abuse can be extremely hard to detect. Employees who telecommute or do a great deal of business-related traveling, as well as those who frequently meet with customers and clients at their homes or businesses, are not necessarily always in your line of sight. This means that seeing drug-related behavior might not happen quickly enough to prevent a problem from arising.
Jobs in which your employees are handling heavy machinery, driving vehicles or even managing security entry points will be at risk when the employees performing those functions are using or abusing substances. So, too, will jobs that involve a great deal of sensitive or secure information.
Having an employee with a problem can mean a great loss to your company if that person has been filling a vital role. You, as a business owner, cannot afford to find out too late that your key people are using drugs or alcohol. Productivity could be stalled and the time and financial cost of replacing them will take a toll.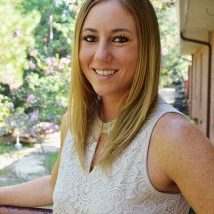 For more information contact Megan Siefert
Phone: (850) 554-9084
Email: megans@prohealthfl.com
Passing the Tests for a Drug Free Workplace
Drug testing may not be free, but the costs are far less than those you would face in the event of a lawsuit as a result of drug use. Pre-employment testing is the first step in ensuring that these things do not happen in your workplace. Rather than increasing the amount of turnover your company experiences, you'll be better able to create a workforce of quality individuals who are satisfied at work and dedicated to their jobs. On the other hand, if you don't conduct drug tests, you will become an employer of choice for substance abusers.
If you haven't always had a drug free workplace program, creating one should not be something that gives you a reason to worry that you will offend your employees. All employees, no matter how long they've been in your employ, should be tested and understand that the tests are in the best interests of their work environment.
Getting Started With The Drug Free Workplace Program
Your drug free workplace program should be tailored to fit your needs as a company and should be written so that your employees are able to see it in bold print. Clearly outline your company's position on drug and alcohol use as well as the consequences for violating those policies. Determine which substances will be tested for and the methods you will use to conduct those tests and keep your supervisors as well as your employees involved in the process.
Educating everyone will be critical. Introduce the new policies for a drug-free workplace and discuss the issues that drug abuse causes. If you educate and encourage your team to promote rather than resist the program, you will have a workforce that is more dedicated to the good of the company.
Your supervisors should serve as enforcers as well. They are in a position of authority, so make sure that they know the program and procedures and are able to explain them to the employees. Give them guidelines for recognizing and dealing with employees who have job performance problems that may be related to substance use. They should also have resources to refer employees for help and information. They must not be expected to provide substance abuse counseling, however.
We Can Help
You are the foundation of your company, and your employees will follow the example you set. By enforcing a drug-free workplace program, you are communicating with your employees and the community that you are dedicated to having a safe and drug free place of business.
Contact a local ProHealth location today to learn more about our how we can help you create a drug-free workplace today!