DNA Testing: 8 Answers You've Been Looking For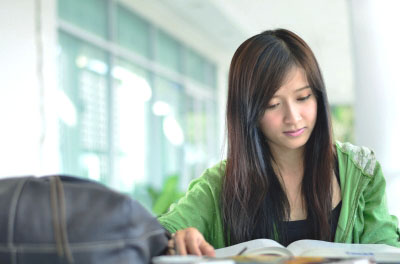 Looking for answers? You're in the right place! While it may not be the most fun thing to talk about (or read about), DNA testing can be the answer we need when life throws you a curve ball. DNA is the most powerful tool available for identification through forensics. Not only that, but it also grants peace of mind, verification that stands in court, and at ProHealth it comes at the most affordable price in town!
Have questions? Check out these common questions about DNA testing:
1. What type of DNA testing does ProHealth perform?
ProHealth performs DNA testing for the purpose of determining paternity and siblingship. The DNA is collected by swabbing the inside of the mouth. The results are the same for both this type of testing and blood testing, but the mouth swab means no needles!
2. What do I need to bring with me to be tested?
When you come to our office, you'll need to bring a picture I.D. for everyone being tested over the age of 18. If a child is being tested, another form of identification is needed (including a birth certificate, crib card, or social security card.)

3. Can I bring a child to be tested without the mother's knowledge?
Because ProHealth DNA tests are a legal matter, you must provide proof of guardianship for the child before we can test. You can either provide a court order or the child's legal birth certificate which is needed to show us the father. If your name is not on the birth certificate we cannot perform the DNA collection without the mother's consent.
4. Do we all have to come to the office at the same time?
Each party does not have to have their test done at the same time – we are happy to accommodate with your schedule and preferred location (even out of state).
5. Can you perform the DNA test before the child is born?
As our DNA testing is done with a swab, we can perform the test on those ranging from birth and up. While we won't perform the test on the baby before being born, we are more than happy to schedule a time to come to the hospital and collect the DNA.

6. Do you only offer DNA testing for proof of paternity?
We provide a variety of testing including twin zygosity, to find out if twins are identical or fraternal, grandparentage testing, and family ancestry.
7. How much DNA testing cost?
DNA paternity testing costs $350, which covers the testing of 1 child, 1 potential father and 1 mother. We test the mother as it ensures that all parties are consenting to testing and conclusive results. Each additional person being tested will cost $125.
8. How long after testing will I know my results?
After taking the DNA sample, we will receive faxed results in 2-3 days and we will contact you by phone and report those results directly to you.
As always, remember that ProHealth is here to help, from DNA testing to lab work. immunizations and more.If you have questions and want to know more about DNA testing, give us a call or come on in to one of our seven locations!
Pensacola – Airport: (850) 549 – 3379
Pensacola – Summit: (850) 434 – 6168
Gulf Breeze: (850) 677 – 0737
Fort Walton: (850) 243 – 2900
Crestview: (850) 689 – 7592
Santa Rosa Beach: (850) 267 – 0360
Milton: (850) 626 – 3431
For more information, check out our sources: DNASaves & ProHealth