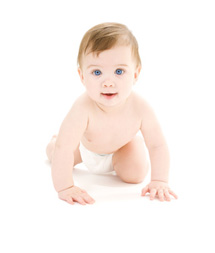 There are many reasons for a parent to seek DNA paternity testing. For some, it is legal custody and child support. For others, it is establishing Indian heritage. Most, though, simply want their children to have an assured identity and peace of mind about knowing who they are as they grow.
Whatever the reason, we are here to help make DNA paternity testing more convenient and affordable for you. We offer the MOST affordable DNA testing rate in town. We work with Chromosomal Laboratories, a nationally accredited lab. Our DNA paternity results are admissible in court and turn-around time is only 3-4 DAYS! Results are guaranteed to have an accuracy rate of either 0% or 99.9%.
All you need to do is come to one of our 5 locations in Northwest Florida with the child and alleged father. Call us for any additional information, or click on the Other Services tab and scroll down to DNA Paternity Testing.
You can give your child assurance in the thing that matters most: their identity.