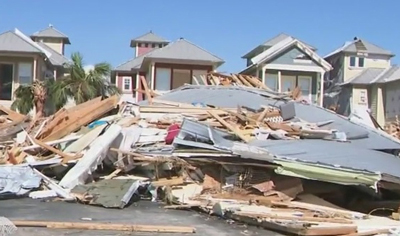 The uncertainties of hurricane season are cause for concern in the states along the Gulf Coast, and we watch with anxiousness when the tropics show any sign of activity. When that activity proves to gain strength and sets a course that will inevitably cause destruction, we gather together to aid in relief of those who feel its impact and ready ourselves to give them everything they need for disaster recovery. At ProHealth, community health has always been our number priority; and in times of devastation, such as those now being experienced in the aftermath of Hurricane Michael, we feel our duty more than.
We Can Get Your Workers Qualified Quickly
In an effort to offer aid to the many groups of volunteers and relief workers flooding into the area to lend their hearts and their hands to the work of rebuilding, it is our greatest mission to become the first resource for businesses to call when you need to qualify workers to help in Hurricane Michael disaster recovery efforts. Our onsite services will help you move through the process more quickly so that you can begin the job of helping to rebuild.
ProHealth Disaster Recovery Will Come to You
In order to expedite the building of qualified recovery teams and assemble workers up to the task wherever their skills become needed, we at ProHealth offer:
OSHA testing
Blood collection services onsite
After-hours collection services
Functional offices with power and water in Santa Rosa Beach, Fort Walton and Crestview
Quick results
DOT certified collectors and examiners
We will come to you to perform these services, and get your workers qualified.
Disaster Recovery Health Services:
We know that various services are desperately needed in times of crisis such as these, so our disaster recovery services include:
DOT and employment physicals
OSHA testing that includes:

Respirator fit testing
Pulmonary function testing
Audiograms
Lead testing
Relief Wherever, Whenever
We know that the extent of damage is far-reaching, so our team is highly focused on providing onsite services to Panama City and the surrounding area where the effects of this powerful storm make relief necessary. Never is health and safety more of a concern than in the aftermath of such a disaster, and as a company focused on the communities we serve, we make every effort in meeting the needs of those communities even more so now in times such as these. Convenient, low-cost care is at the heart of our mission each day; and when devastation strikes around us, we know that our work is even more important in returning our community to a place of health as it rebuilds.
At ProHealth, we know the importance of qualifying workers to quickly build a team of people who are healthy enough to meet the tasks set before them. We encourage the teams being brought to our area to utilize our services onsite and after-hours to ensure that the volunteers and workers are healthy and ready to aid, and we do our utmost to offer every possible test in a safe, convenient and quick manner so that no one must wait for the results they need in order to get started on the real work ahead.
Service area scope: Panama City, Panama City Beach, Callaway, Lynn Haven, Southport, Laguna Beach, Rosemary Beach, Mexico Beach, Allanton, Tyndall AFB, Overstreet, Wetappo, Youngstown, Wewahitchka, Vicksburg, Grand Lagoon, Port St Joe, White City, Dalkeith, Kinard, Broad Branch and anywhere in the affected area.
Health Care After the Disaster
No matter the situation, our primary goal at ProHealth is to serve the medical needs of our entire community. We know that medical care is difficult for everyone, so we strive to make healthcare as affordable, convenient and simple as possible. As disaster recovery continues and the community rebuilds, we reach out to those individuals and families in the area and encourage them to visit our facilities across the Gulf Coast where we provide a range of care including:
DNA Paternity Testing
Medical Services
Pneumonia Vaccinations
STD Testing
Tetanus Shots
Vaccinations
Vitamin B12 Shots
To learn more about onsite testing and other disaster relief services offered by ProHealth, call Debbie DuFour at (850) 712-7486 or Danette Krumel at (850) 380-0365.