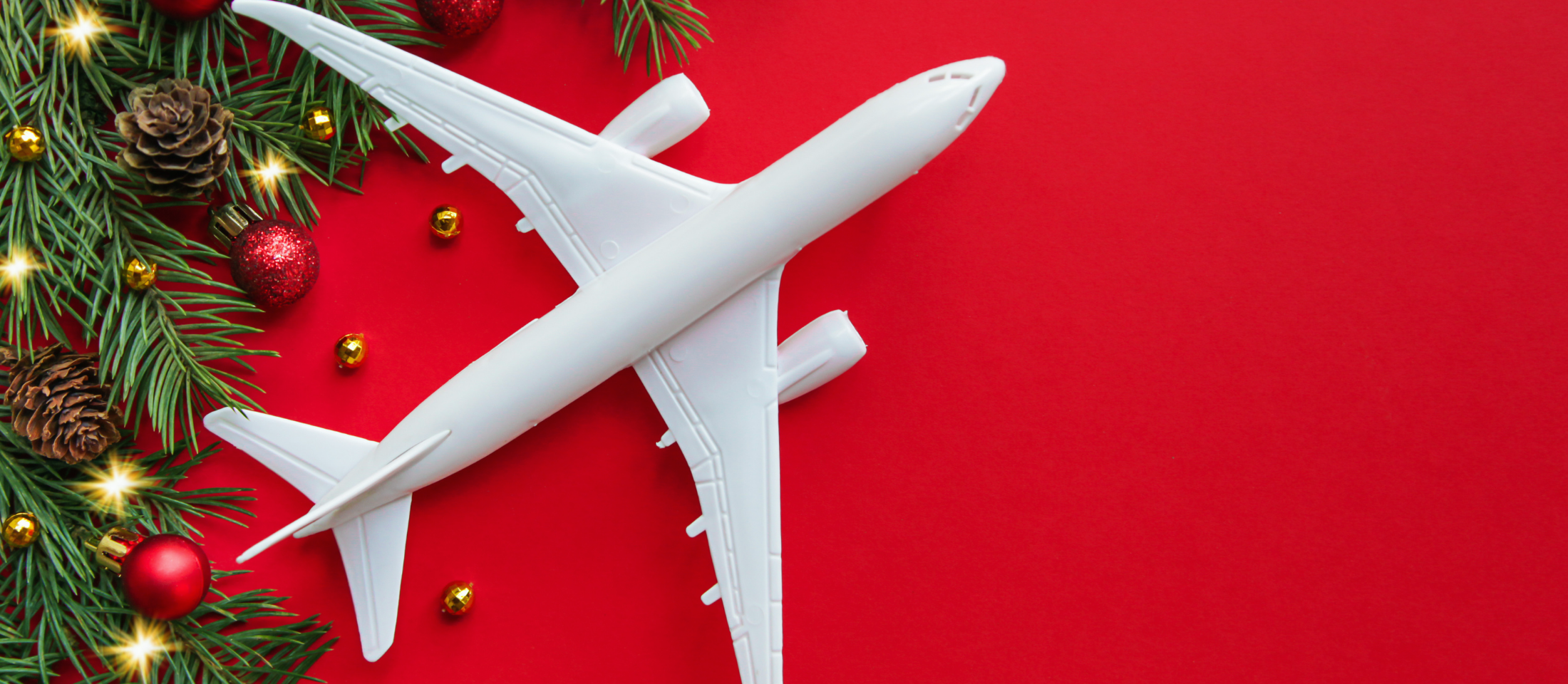 Starbucks has officially switched from green to red and stores everywhere are blasting Mariah Carey and Michael Bublé. 'Tis the season, at least according to some, and while you may be opposed to decorating and listening to Christmas music before we've even recuperated from Halloween, planning for holiday travel can never begin soon enough. Many countries, including the US, have recently opened their borders and lifted travel bans, which, combined with continued short staffing in hospitality and airline settings, is sure to make holiday travel as hectic and unpredictable as ever. COVID-19 & the holidays are still very much a factor when it comes to travel, and it's important to consider our vulnerable loved ones and the extra exposure they'll be facing during this season, as well as our own safety and general travel logistics. The CDC has officially dropped its 2021 safe-travel guidelines, so let's talk about how we can have safe and happy holidays!
The CDC guidelines for all travelers state:
Get vaccinated if you're eligible and have your vaccine card with you for travel purposes
Wear a mask when you're in public places
Avoid crowded, poorly ventilated spaces
If you're sick or have symptoms of COVID-19, don't host or attend holiday gatherings
Get tested for COVID-19 if you have symptoms or have come into contact with someone who has tested positive
For travelers who aren't COVID-19 vaccinated:
Wear a mask when in public
Wash your hands and sanitize often
Socially distance from people (including loved ones) as much as possible
International travelers must be fully vaccinated and show a negative COVID-19 test to travel through the holidays. Masks are required for all travelers on public transportation. More information for international travel can be found here, and it's important to research your specific airline and the country you're going to so you can be fully prepared.
Domestic travelers must present a negative COVID-19 test from within 1-3 days prior to travel. Masks are required on public transportation. Post-travel testing and self-quarantining is recommended.
The holidays are a wonderful time of reunion for many people, and with these updated safe-travel guidelines we can hopefully all have a safe and healthy season. If you're planning to travel for the holidays and need to be vaccinated, you can find available providers near you here. If you need a COVID-19 test, testing centers can be found here.
For our readers located in our area, we offer several options for COVID-19 testing at all of our locations. No appointment is necessary, and masks are required in our clinics. We hope you all have a safe and happy holiday season!